The three winners of a copy of Flossie Crums – The Enchanted Cookie Tree, chosen at random by random.org, are:
Bernadette said…
Hi Ruth
The book looks great. I run cookery parties and workshops for children and it would help with fresh ideas and inspiration!During my Halloween workshops we made cupcakes with a character very similar to George the Marshmallow spider on top! Bernadette
Angela Nicolson…
Oh Wow Yes PLease!!
I have four adorable grand daughters who all love baking with me this would be so nice to share with them! Please let me have a copy!
I have a reputation as a fun/silly Grannie to maintain! Pleeeeeeeeeeeeze xxxxx
Angie Nicolson
Big Pink Whisk fan!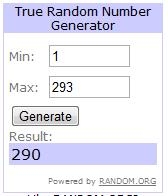 Julie said…
a lovely book – my 2 little girls would love that – but my wee lad would love a little prince book- we should pass that idea on to the authors:-)
loving your web-site and recipes – keep up the great work! x Julie Davidson25 November 2010 14:01


Well Done Bernadette, Angela and Julie!(I will email you re your prizes)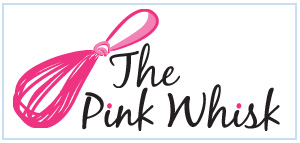 Ruth Clemens, Baker Extraordinaire
Finalist on BBC2 The Great British Bake Off