Not a recipe this time round but a great giveaway for little Pink Whiskers!
Flossie Crums and The Enchanted Cookie Tree, written by Helen Nathan, is a wonderful combination of a fairy story and recipes for little Princesses to try their hand at.  If there's one thing I know for sure it's that little people love to bake.
Flossie Crums loves nothing more than baking for the fairies that live in her garden.  Having saved the day with her delicious cupcakes in The Fairies Cupcake Ball, Flossie and her little brother Billie have now been asked to bake cookies to celebrate the arrival of a new fairy – the baby of the King and Queen of Romolonia. You can visit the website here – Flossie Crums
Lots of beautiful cookie baking recipes and ideas here's George the Marshmallow Spider Cookie!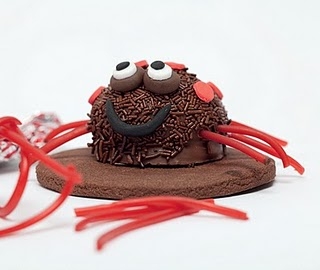 I have three copies of the book to give away – hoorah!  All you have to do is leave me a comment here, anything you like, all the names will be entered into a hat (well a virtual hat anyway) and three winners drawn at random after the closing time.
All the books are also available on Amazon, details attached.
The rules – boring but important!
This giveaway closes at 4pm on Thursday 25th November 2010, the winner will be announced shortly after.  If you are leaving a comment as anonymous please make sure you leave your email address (so that I can let you know if you have won).  If I am unable to contact you another name will be drawn in replacement.
Open to UK residents only. One entry per person.
Any problems leaving a comment email me and I will add it for you.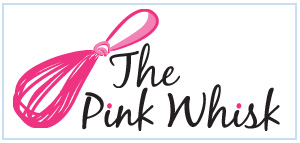 Ruth Clemens, Baker Extraordinaire
Finalist on BBC2 The Great British Bake Off