Monthly Archives:
December 2010
It's Monkey Bread time….but this time with a Christmas twist – I couldn't resist.  
…
Read more...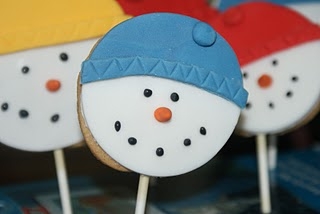 So cute, last year I sent these to all the children in the family instead of a christmas card.  This batch are off to the School Fair to raise some money for the PTA.
Make up the cookie dough as per the instructions here Sugar Cookies and roll out slightly thicker this time to about 7mm thick and chill the sheets of dough.
…
Read more...
Happy Christmas Pink Whiskers!  Today is the start of The Pink Whisk's Twelve Days of Christmas.  One Christmassy baking idea each day for the next twelve days – a great way to kick start your Christmas Baking!  Hopefully you'll enjoy the recipes, so put your Christmas hat on and get baking.
…
Read more...