************COMPETITION IS NOW CLOSED**************
What a fabulous competition to start us off in January, you can win this fabulous Stoves built-in electric single fanned oven with programmable timer and telescopic sliders courtesy of the lovely people at Appliances Online.

Stoves SEB600MFS in Stainless Steel – worth £360.00View the full spec here – Appliances Online
We've chatted about dodgy ovens before and you already know that The Great British Bake Off nigh on killed mine, what with that and an over zealous cleaning session which 'cleaned' the temperatures off the dial (I really don't know what came over me!) baking with my oven is like the Krypton Factor but it's still hobbling along.
Lots of you are in the same boat with an oven that is well below par for baking so here's our chance to put it right – win yourself a brand spanking new shiny one courtesy of The Pink Whisk and Appliances Online.
(Never have I been so envious not to be able to enter my own competition!)
Appliances Online will deliver the oven to you on a date of your choice, even on a Sunday, they can also take away your old oven for recycling.  You will be responsible for installation if you are the lucky winner.
So what do you have to do…?
Super easy, here's the question….
************COMPETITION IS NOW CLOSED**************
Q. In what country are Stoves' ovens manufactured?
click on this link to find the answer  – Appliances Online
email the answer to the question to
ruth@thepinkwhisk.co.uk with OVEN in the subject line
************COMPETITION IS NOW CLOSED**************
The competition will close at 4pm Friday 28th January 2011.
The RulesCompetition is only open to residents of the UKOne entry per person, multiple entries will not be counted.One winner will be chosen at random from the entries received after closing at 4pm Friday 28th January 2011 and announced on the blog shortly after.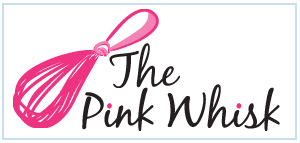 Ruth Clemens, Baker Extraordinaire
Finalist on BBC2 The Great British Bake Off