WIN A SWISS DIAMOND FRY PAN – GUARANTEED TO TURN OUT PERFECT PANCAKES EVERY TIME! Shrove Tuesday, or Pancake Day as it's often known, falls on March 8th this year and aside from flour, milk and eggs, one of the key ingredients for great pancakes is a decent non-stick fry pan.  There's nothing more frustrating (or disappointing for a watchful audience of hungry kids) than a pancake that can't be flipped because it's stuck to pan!
New Swiss Diamond fry pans are guaranteed to help you turn out the perfect pancake every time, thanks to a revolutionary non-stick coating incorporating real diamond crystals.   The outstanding non-stick ability of the pans means that you don't even need to use oil or fat when cooking, whilst the diamond crystals ensure optimal heat distribution and eliminate hot spots.  Officially guaranteed not to crack, blister or peel – the pans come with a lifetime guarantee – Swiss  Diamond products are so durable that metal utensils can be used when cooking and they are even dishwasher-safe, ensuring easy cleaning after all that flipping!
The Pink Whisk has secured five 20cm Swiss Diamond fry pans, each worth £35, to give away to readers.  To enter all you have to do is….
email your name and address to
swissdiamond@thepinkwhisk.co.uk with PANCAKE in the subject line
The competition will close at 4pm Wednesday 2nd March 2011 so that your pan can be with you in time for Pancake Day and 5 lucky winners will be chosen at random from the entries received.
The RulesCompetition is only open to residents of the UKOne entry per person, multiple entries will not be counted.Five winners will be chosen at random from the entries received after closing at 4pm Wednesday 2nd March 2011 and announced on the blog shortly after.
Visit www.swissdiamond.com for more information or tel: 0151 486 1888 for stockists
Don't forget to watch the blog – my pancake how to coming up shortly! x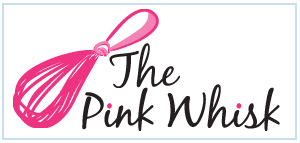 Ruth Clemens, Baker Extraordinaire
Finalist on BBC2 The Great British Bake Off 2010