You know I'm a big tea fiend which is probably why I love Afternoon Tea so much. In my teapots are two of PG tips new rangeThe Strong One and The Delicate One.  I love them both!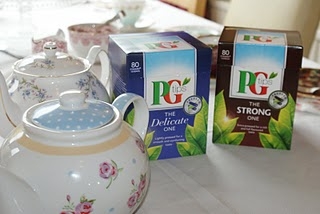 WIN 2 tickets to Gardeners' World Live thanks to PG tips!
I've teamed up with The New Ones, the new range of fresh tasting teas from PG tips, to offer three lucky Pink Whiskers the chance of winning 2 tickets to BBC Gardeners' World Live plus one of each of the new PG tips range. Taking place from the 15th to 19th June at the Birmingham NEC, it is guaranteed to be the gardening event of the Summer.
PG tips is proud to be sponsoring the English Tea Garden area, a quintessential English Tea experience where you can take a break from the busy shop floor. Be among the first to buy and taste The New Ones from PG tips, comprising The Fresh One, The Strong One and The Delicate One. Made using a unique process, the New Ones deliver fresh-tasting teas to suit different tastes and times throughout the day.
For more information, please visit http://www.pgtips.co.uk/newrange/
To be in with a chance of winning the tickets, please make sure you are signed up to The Pink Whisk via email and answer the question below.
The News Ones from PG tips are made up of 'The Fresh One', 'The Delicate One' and…
The Strawberry One
The Strong One
The Strict One
Send your entry via email to thepinkwhisk-pgtips@gmx.co.uk
include your answer, name and address.
Please state PG Tips in the subject line.
Competition ends on Tuesday, 31st May 2011 at 4pm.
Three x prizes of 2 tickets and one of each of the new range are up for grabs.
Winners will be notified by email.
COMPETITION IS NOW CLOSED, if you didn't win with The Pink Whisk why not try and win some tickets with Fuss Free Flavours ?xx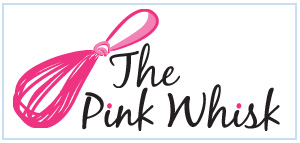 Ruth Clemens, Baker Extraordinaire
Finalist on BBC2 The Great British Bake Off