The first person to solve the clues and submit their correct entry will will this great Wine Cooler from New World.


A fabulous wine cooler from New World – it is stainless steel, has space for seven bottles, internal light and a digital temperature display. Perfect for keeping your favourite tipple chilled this summer!www.newworldappliances.co.uk (UK)
At the end of round four, a further eighteen winners will be drawn at random from the correct entries received and will be allocated one of the following prizes.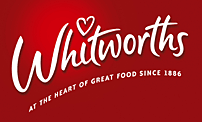 Whitworths, the UK's leading supplier of home baking, cooking and healthy snacking products are offering four lucky winners  a whopping 30 bags of fruit! Each winner can choose their own combination  from the following:Raisins, Sultanas, Mixed Fruit, Currants, Apricots, Dates, Prunes, Cranberries, Figs, Banana Chips, Pineapple, Mango, Apple www.whitworths.co.uk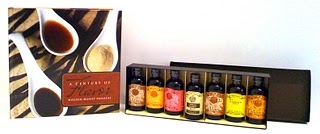 One winner will receive a Nielsen-Massey goodie box including a selection of Nielsen-Massey Flavoured Extracts and an exclusive Nielsen-Massey recipe book (normally only available in America) – it's a box full of delights to enrich your baking experience!Nielsen-Massey Vanillas is a family business that has been producing the best quality vanilla extract since 1907.   The company's exclusive cold extraction process gently extracts the complex flavour components from the vanilla beans and then preserves them in glass bottles to be used as high quality flavouring.  The ensuing vanilla is known as 'Madagascar Bourbon Vanilla', considered to be the highest quality pure vanilla available and described as having a creamy, sweet, smooth, mellow flavour.  When it comes to producing pure vanilla extract, no one does it quite like Nielsen-Massey Vanillas. www.nielsenmassey.com (UK)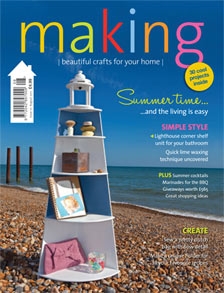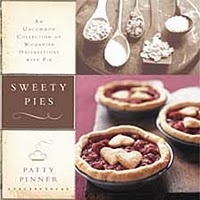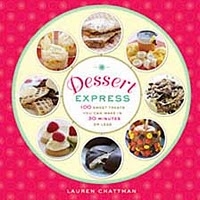 2 Winners will receive a bundle of goodies from Making Magazine: a 12 issue subscription, a copy of Sweety Pies by Patty Pinne and a copy of Desert Express by Lauren Chattman. www.makingmagazine.co.uk (UK)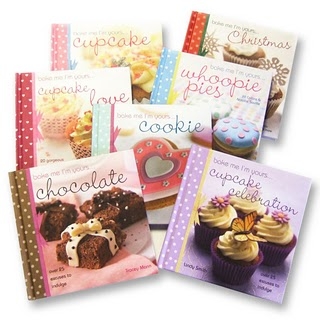 A Bundle of  Bake Me… books from David & Charles. Including Bake Me I'm Yours… Cupcake, Bake Me I'm Yours… Cookies, Bake Me I'm Yours… Chocolate, Bake Me I'm Yours… Love, Bake Me I'm Yours… Cupcake Celebration, Bake Me I'm Yours… Christmas (pre-publication!), Bake Me I'm Yours… Whoopie Pies (pre-publication!) Phew! Worth £50 each. (UK) www.rucraft.co.uk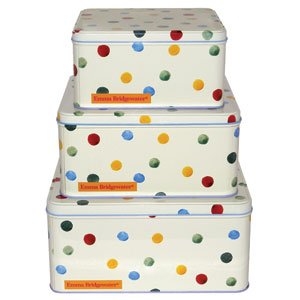 A set of Square Emma Bridgewater cake tins from www.thepinkwhisk.co.uk worth £30 (Worldwide)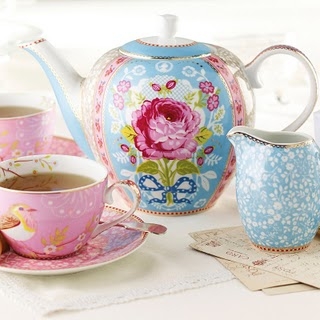 A PiP Studio tea for 2 set including teapot, milk jug and two cups and saucers sponsored by www.thepinkwhisk.co.uk worth £35 (Worldwide)



A copy of Pretty Party Cakes by Peggy Porschen (Worldwide) sponsored by www.thepinkwhisk.co.uk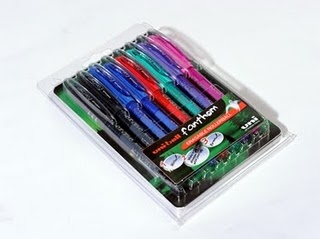 uni-ball Fanthom 8 piece gift pack (UK) Seven winners will win a Fanthom 8 pc gift pack – the clever uni-ball fanthom can erase handwritten notes with its cap; a result that gives you extra space in the pencil case by removing the need for messy correction fluid and tape. www.uniball.co.uk
All prizes are available to UK address winner, several of them are also available worldwide.  These are indicated in the prize description.
A full copy of the Terms and Conditions are available here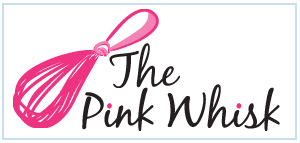 Ruth Clemens, Baker Extraordinaire
Finalist on BBC2 The Great British Bake Off