To celebrate baking with Lurpak I'm doing a spot of Brownie Baking
Black Forest Berry Brownies – care to join me??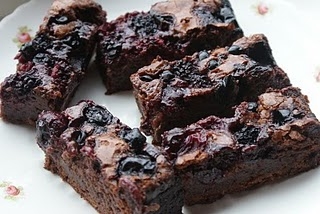 These are my Nanna's favourite and I often make her some up and trip round with them – she slices it up and then bobs it in the freezer.  I once made these and went to snap a pic on my phone before baking and dropped my phone right in it – I think I'd like to dive in headfirst too!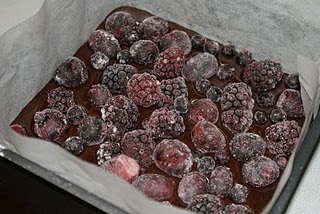 Anyway, I'm waffling on…You can find the recipe here and it brings me to why I'm regaling you with Brownie stories…
Next week I'll be doing a Baking Q&A on all sorts of baking and brownies over on the Lurpak Facebook Page
Thursday 17th May 2012 12.00-13.00 if you fancy bobbing over to join us?
Lurpak have teamed up with Last.fm and launched Foodbeats – An online music tool that generates and streams recipe-based playlists to bake (and cook) along to!
So in celebration I have five sets of the following to giveaway to you lovely Pink Whiskers,
A Lurpak tea towel, a limited edition Stuart Gardiner tea towel, 3 Lurpak vouchers and 3 Lurpak bread baking tins!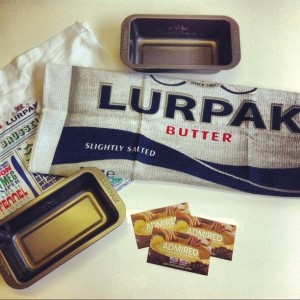 To enter just leave a comment on this post telling me your favourite bake-along sound track!
 Giveaway closes at 4pm Thursday 17th May 2012, five lucky winners will be chosen at random from all the comments received and will be contacted directly shortly after closing.
*************COMPETITION IS NOW CLOSED***********
The 5 winners chosen at random from all the entries received are
Claire P, Cardiff
Jemma H, Dorset
Joanne T, Coventry
Lynn B, Nottingham
Susan K, Colchester
All the winners have been contacted directly and will be receiving their prizes shortly!
Ruth x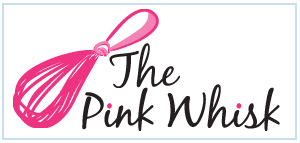 Ruth Clemens, Baker Extraordinaire