Most of you will know that back in February I went to Rwanda with Save the Children to help support their campaign.
If you hadn't already heard, as a result of the campaign and our efforts, the Prime Minister is holding a hunger summit on the 12th August, we are hoping he will lead the biggest ever push to tackle world hunger. 
But, I'm here to tell you about the launch of a great new e-book  'The Recipe Challenge Cookbook'.  All the  family favourite recipes were donated by great food bloggers back in February to my recipe challenge.
It's packed with 20 sweet and savoury recipes including easy baked chicken biryani,  maple mustard glazed chicken and kiwi and lime bundt cake to name but a few.
You can buy and download The Recipe Challenge Cookbook  by visiting  www.savethechildren.org.uk/recipe-challenge-cookbook for an donation of £2.00.  All the money raised will go towards Save the Children's life saving work helping children around the world.
I won't bombard you with all sorts of reasons why we should do our bit, there's lots more info on the Race Against Hunger campaign and its progress here.
Oh and please spread the word – every little action makes a difference – thank you! x
Ruth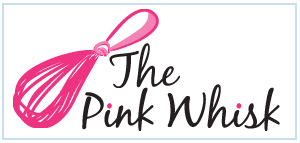 Ruth Clemens, Baker Extraordinaire