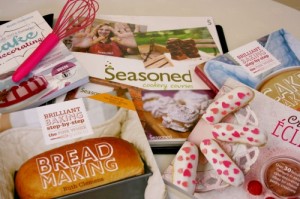 Details of Courses with Ruth Clemens, The Pink Whisk
In 2015 I will be returning to teach some baking courses in partnership with the fabulous cookery school – Seasoned, set in the grounds of Catton Hall, Derbyshire, beginning with my bread making course.  Here are all the details of the scheduled courses and details of any additional classes will be updated regularly.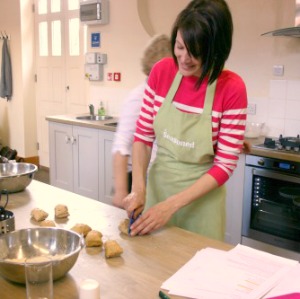 If you'd like to come and spend a great day baking with me then you can sign up via Seasoned on the links included below.  I can promise you will learn lots, it's a very hands on course and you'll be making lots of your own goodies to take home.  Suitable for all experience and skill levels the day is jam packed full of baking, top tips and of course I'm on hand for any burning baking queries you have.
4th February 2015 and 11th March 2015
A one day bread making course teaching the fundamentals of bread making, so that you will leave confident to bake your own bread at home.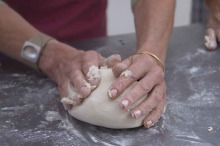 Covering a variety of techniques including:
– Basic bread making techniques – proving, kneading and enriching
– Baking tinned and free-form loaves
– Shaping bread in a variety of styles.
– A selection of both sweet and savoury
– Making bread with a preferment.
Dishes of the day may include:
– Basic white rolls & baguettes – great to impress at a dinner party or for picnics and lunch boxes.
– Crusty cob – sure to become a family favourite & a centrepiece of your new baking repertoire
– Rosemary & sea salt foccacia – a delicious Italian classic
– Brioche pizza dough – a crowd pleasing family favourite, topped with delicious toppings
– Maple & pecan loaf   – a rich, nutty loaf, made with a pre ferment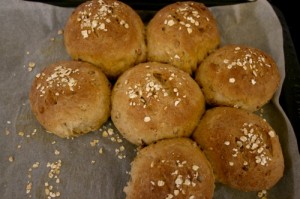 A  hands on workshop making your own breads, with plenty of support and more chef demonstrations included.  Covering a large amount in one day you'll leave with the practical knowledge and confidence to re-create your loaves and dough at home.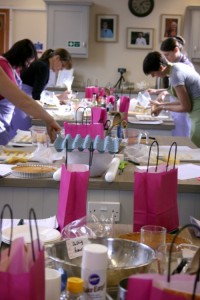 For timings, more course information and to book please see here. I'd love to meet you there!
And of course Seasoned offer lots of brilliant courses if you're looking for something different you can see all their classes just here.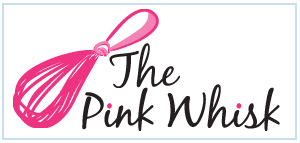 Ruth Clemens, Baker Extraordinaire