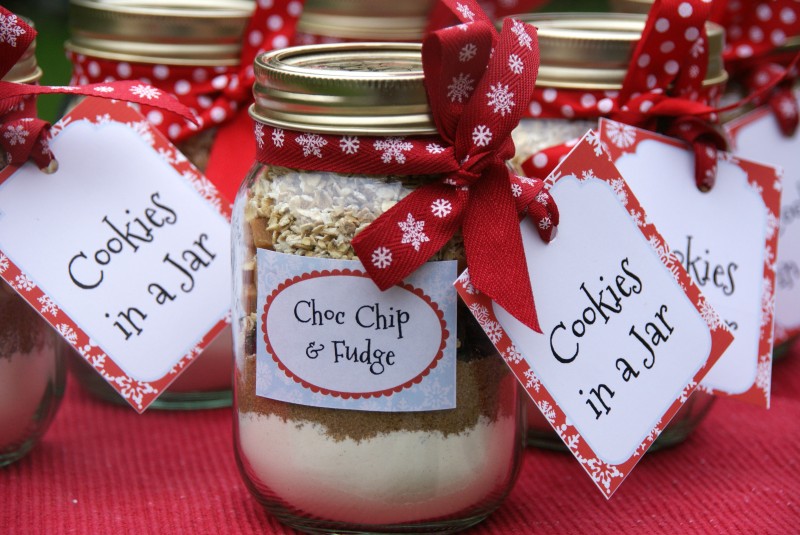 Day 5 of The Pink Whisk Christmas and these make, yet another, lovely gift!  Who could resist?  I've even rounded up some gorgeous jar labels and tags for you from the oh so fabulous Michelle Lancaster of Wink Design x
You will need:
A 500ml jar – Kilner, jam jar whatever you can lay your hands on
Christmas Ribbon
Jar labels and Swing Tags with full baking instructions for the lucky recipient.  Click on the links then just print them off and cut them out!
For each jar:-
75g plain flour
1/4 tsp bicarbonate of soda
1/4 tsp baking powder
75g soft light brown sugar
60g oats
Plus
50g dark chocolate chips and 50g fudge chunks for the Choc Chip Fudge version
or
50g white chocolate chips and 50g dried cranberries for the Cranberry & White Choc version
Jars at the ready…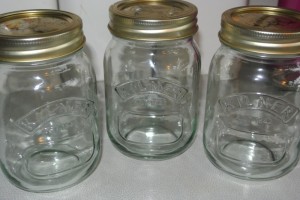 Make yourself a paper funnel – fairly slim so it will fit down inside your jar.  Using the funnel stops specks of flour and ingredients from clinging to the side of the jar and obscuring the layering effect.
Down the funnel goes the flour, followed by the bicarbonate of soda and baking powder.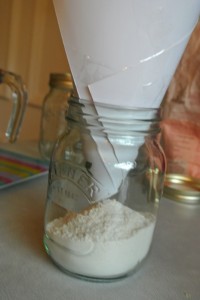 Give the jar a gentle shake to level it off.
Next down the funnel is the soft light brown sugar.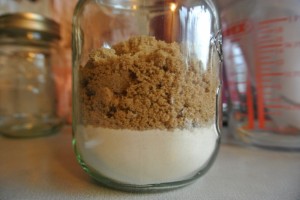 This needs to be compacted down – spoons are tricky to position inside the jar so you may need something slim (cake release spray cannister to the rescue!)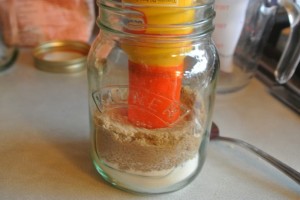 Concentrate on tamping down the edges where it meets the jar.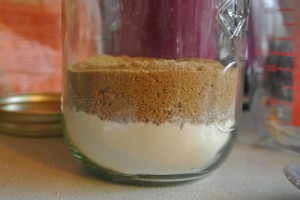 Next is the choc chips, followed by the fudge chunks – try and encourage them to pile up around the edge of the jar with a slight well in the centre.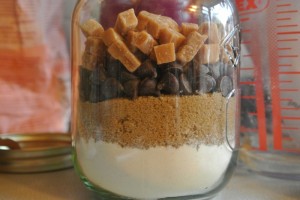 Now its the turn of the oats, you may need to compact them down as you fill to get them all in.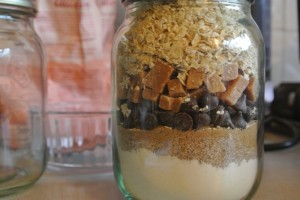 Beautiful – now on with the lid!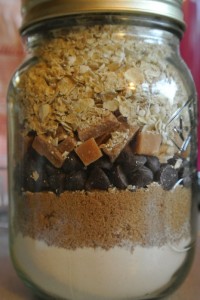 You can make all sorts of versions just by changing the 50g choc chips and 50g fudge chunks to whatever you fancy – Michelle's even done us a blank label to write your flavour on – M&M's, Pecan and Sultana – what's your favourite cookie?
Print off the labels onto sticker paper and the swing tags onto card – they have full baking instructions on there.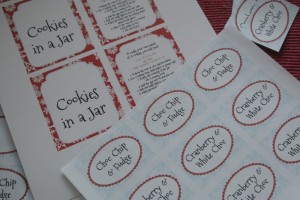 Cut em out!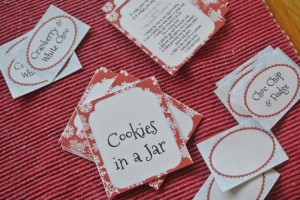 String up the tags with pretty Christmas ribbon and then dress up your jars!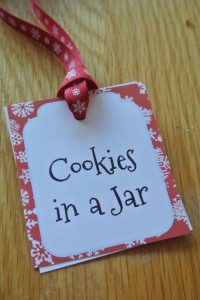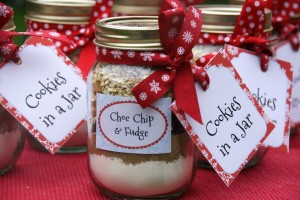 And if you were wondering what sort of cookies these make take a look at these beauties!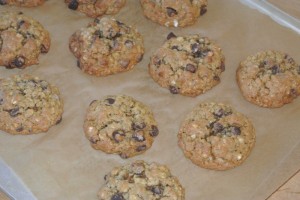 But before I pop off to bake up tomorrow's recipe please nip along and take a look at Michelle's designs available through Not on The High Street.com
Cookies in a Jar!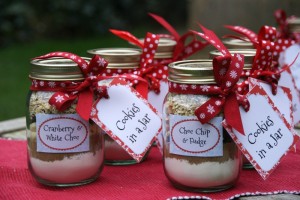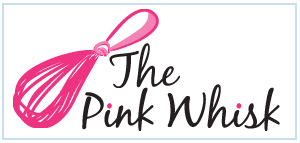 Ruth Clemens, Baker Extraordinaire