Nuts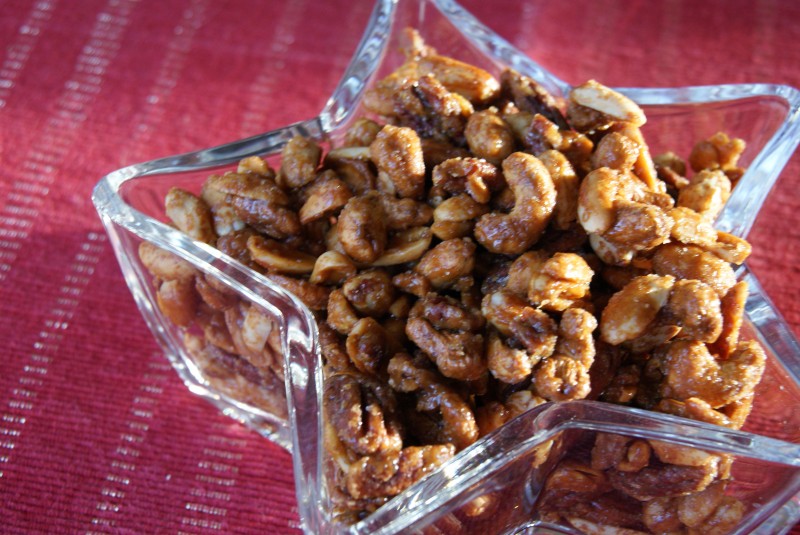 Fancy something different to give as a gift?  These honey roast nuts are just the job.  Sorry to my friends and family, I've been munching on these myself – oops!
Ingredients:
300g peanuts
150g cashew nuts
90g pecans
80g honey
50g light muscovado sugar
30g butter
1 tsp vanilla extract
1 tsp salt
25g caster sugar
Plus:
1 tsp salt
20g caster sugar
Line a roasting tin or baking tray with non-stick paper or a reusable silicone liner.
…
Read more...