Quiche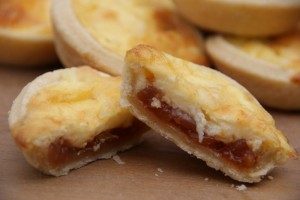 These Cheese & Chutney Tartlets are definitely moreish (I've scoffed half a dozen sitting writing this post) and they're perfect with Sweet Chilli & Tomato Chutney.  Homemade chutney isn't compulsory though just use your favourite.
Ingredients:
1 x quantity of  savoury shortcrust pastry recipe here
1 x small jar of Tomato Chutney recipe here
100g grated mature cheddar
60ml milk
60ml double cream
1 egg, large
1 egg yolk
salt and pepper
Grease the recesses of a 12 hole shallow bun tin.
…
Read more...