Lime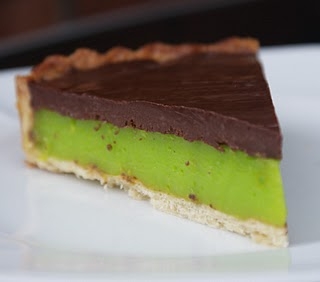 Inspired by sweeties,  I love chocolate limes I thought I'd turn this into a sweet tart – it was a success, I think the OH ate half this in one go!
Ingredients:Sweet Pastry175g plain flour120g butter, cold diced30g caster sugar1 large egg, beaten
Lime Filling120ml lime juice240ml water270g caster sugar50g cornflour3 egg yolks2 tbsp butter
Grated zest of one limeGreen food colouring if desired.
…
Read more...