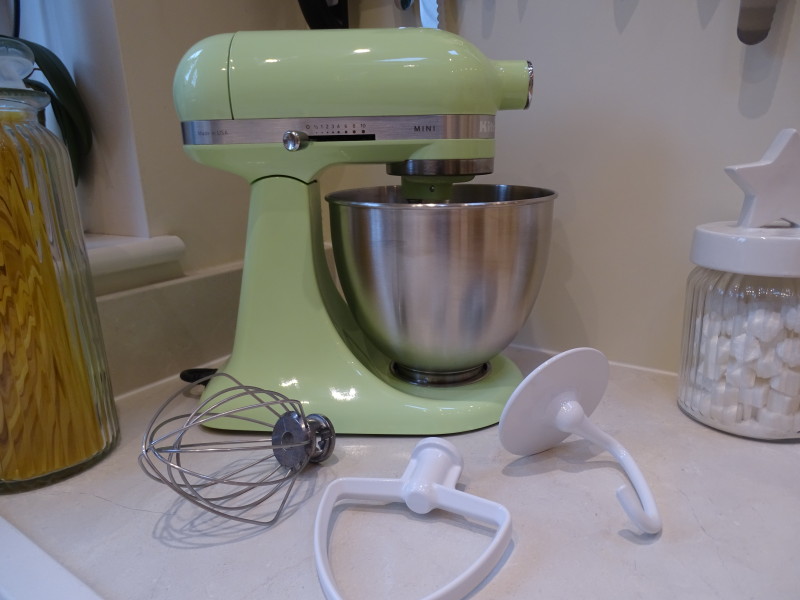 With the exclusive launch of the KitchenAid Mini Stand Mixer at John Lewis in September I was asked if I would review this new mini version for readers of the blog.  As always I'm happy to try out new baking kit and see what works and what doesn't.  But not only do I have the review for you I also have a KitchenAid Mini in Hot Sauce to giveaway to one of you lovely bakers too!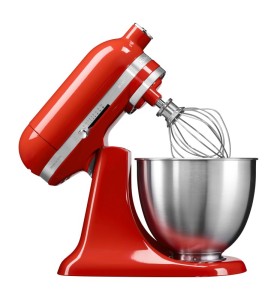 In a nutshell, the Mini is 20% smaller and 25% lighter with the same design as it's big brother and has an RRP of £399.  The Mini fits the regular KitchenAid attachments – spiralizer, food grinder etc, in the same manner as it's larger counterpart.  It's equipped with the same powerful motor too so there's no compromise on function.
The bowl has a 3.3litre capacity – 8 egg whites, 2kg of mashed potatoes or a 1.6kg cake mix (that's roughly the size of a 10" cake).
And of course it comes with a full 5 year warranty.
The model I'm reviewing is in the Honeydew colourway but it's available in other options – Matte Black, Matte Grey and Hot Sauce too.

Continue reading →