Treats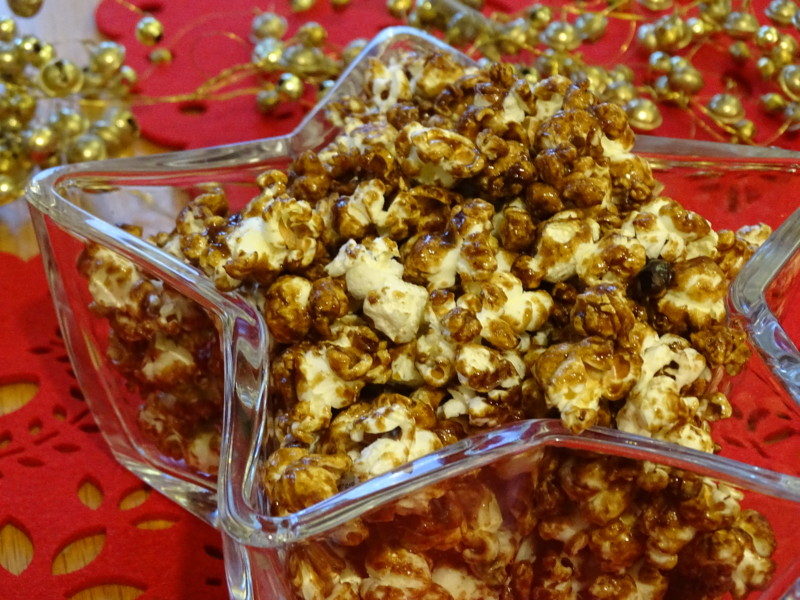 I'm sure I've mentioned my family popcorn addiction in the past so this festive gingerbread version is going down a storm here!  Christmas Movies and a big bowl to share is just what we love at this time of year.
Ingredients:
125g popping corn
1 tbsp vegetable or sunflower oil
115g butter
100g soft brown sugar
1 tbsp golden syrup
1 tbsp black treacle
2 tbsps water
2 ½ tsp ground ginger
1 tsp ground cinnamon
2 tsp milk powder (optional but does add a lovely creamy gingerbread latte type of taste)
Begin by adding the oil and popping corn to a large pan with a lid.
…
Read more...