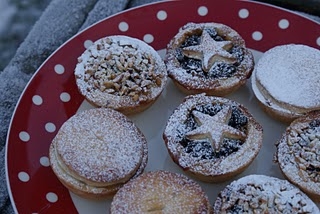 Mince pies The Pink Whisk way – with zesty pastry, mince pies were meant to be individual, sticky, oozy, bursting with mincemeat and a good dusting of icing sugar to hide the imperfections!
My mince pies are like my scones, very definitely homemade – I have never striven for looks of perfection with these beauties – uneven tops and sticky bits of mincemeat that ooze over the edge are everything I like in a mince pie – if you're after neat and precision perfection you won't find it here!
Ingredients:
225g plain flour
100g butter, cold diced
25g caster sugar
zest and juice of one orange
1 x jar of mincemeat
Icing sugar to dust
Makes 8 mincepies
In a large bowl place the flour and the cold diced butter.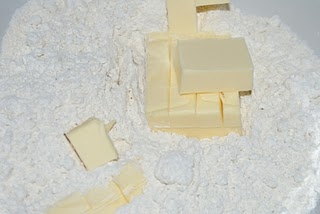 Rub the butter into the flour using your fingertips or a pastry blender until the mixture resembles fine breadcrumbs.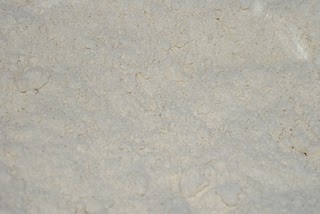 Add the sugar and the zest of the orange and stir through until combined.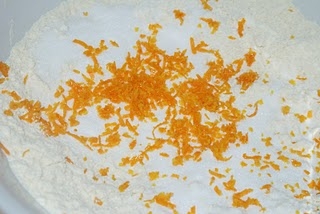 Add the orange juice a little at a time and work with a knife to form a dough, if you run out of juice add a little cold water.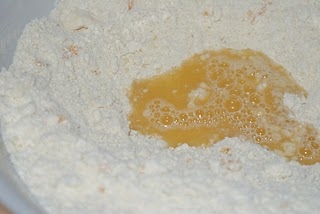 When the dough is coming together, tip it out onto your worksurface and work gently into a smooth pastry.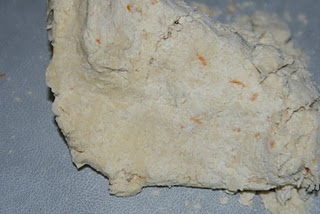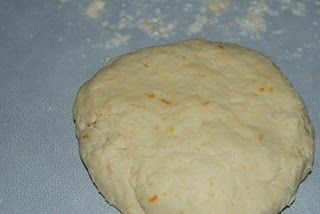 Wrap the pastry in clingfilm and allow to chill in the fridge for 30 minutes to let it rest.Preheat the oven to 180c Fan/200c/Gas Mark 6.Roll out on a well floured surface.  Keep turning the pastry around and lift it using the flat removable base from a cake or flan tin – that way you can make sure it isn't sticking.  Roll out to approx 3mm thick.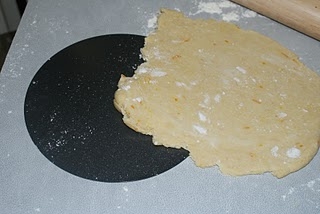 It's important to have a good deep filled mince pie in my book otherwise you feel cheated with just a mouthful of pastry – key to that is a good deep tin!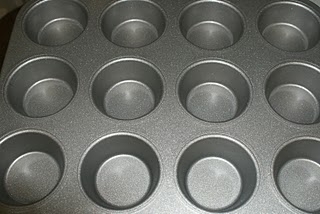 Cut out large circles of pastry and use to line your well greased tin, ease the pastry in gently.  If the pastry tears or splits as you work don't worry just stick it back together with your fingers.  If you have long elegant nails you may find it easier to press in with a ball of pastry instead of your fingertips.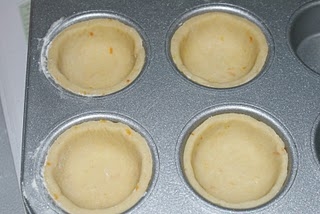 Fill with a good spoonful of mincemeat.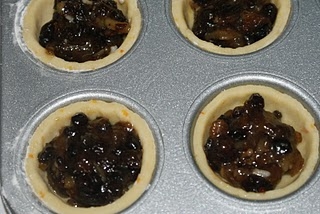 Cut out smaller circles for the tops.  With your fingertip wet the top of the base pastry case with water, place the top on and gently ease the two together.  With a sharp knife add two slits to the tops to allow the steam to escape.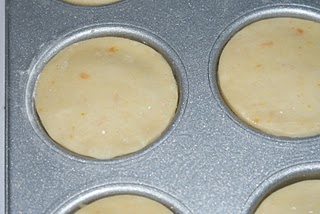 Alternatively cut out smaller pastry star and place on top of the mincemeat.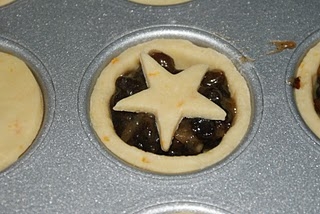 Another favourite of mine is to top with chopped hazelnuts!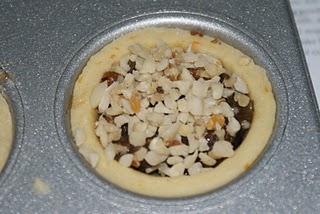 Brush the tops with a little milk to glaze and bake in the oven for 15-20 minutes until golden brown.  Cool for ten minutes in the tray and then ease each pie out with the help of a knife and allow to cool on a wire rack.Dust with icing sugar and serve.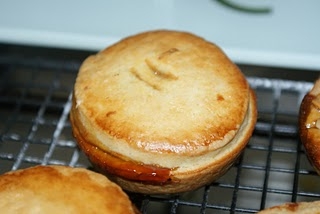 Ruth Clemens, Baker Extraordinaire
Finalist on BBC2 The Great British Bake Off