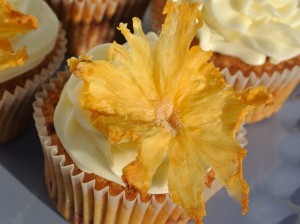 How beautiful do these look?  They taste great too!
I won't lie they're a bit of a faff – okay quite a lot of a faff but they certainly have the wow factor and if you fancy spending an afternoon messing with a pineapple then these are just up your street!
Here's how to make your own pineapple flowers.
Obviously you'll need one of these to start.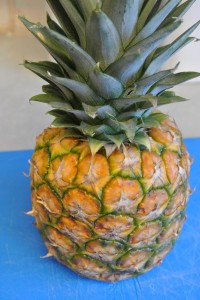 Top and peel the pineapple.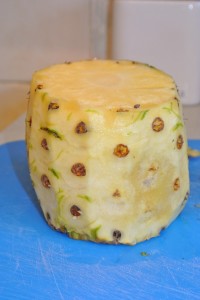 Hollow out the eyes using the end of a peeler or small scoop – I used a metal 1/2 teaspoon measure.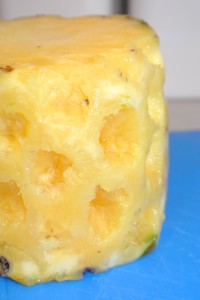 Line two baking trays with baking paper and preheat the oven to 120c (fan)/140c/Gas Mark 1.
Slice really really thin slices of pineapple – this is trickier than you'd imagine but after the first couple you should have a feel for it.
If it helps slice all the way through the fleshy part until you hit the core.  Turn the pineapple on the board and slice thinly all the way around the core leaving the centre intact.  Finally cut through the central hard core to release your thin slice.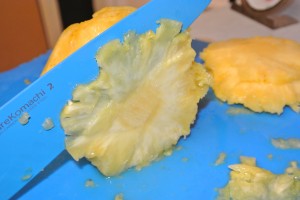 Place the slices onto the lined trays.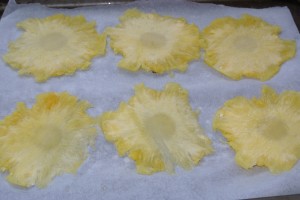 Bake them in the oven for 40 minutes.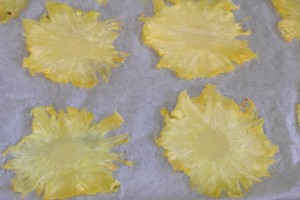 Flip the slices over, the tops should have dried out but the bottoms will still be moist.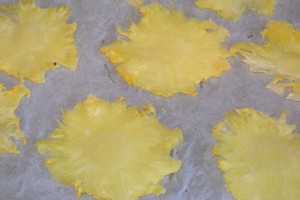 Return to the oven for a further 20 minutes and then check to see how they're doing.  You want them to still have a little moisture left in the centre so you can shape them into flowers but not so much that they wouldn't hold their shape.  Try shaping one and seeing how it is.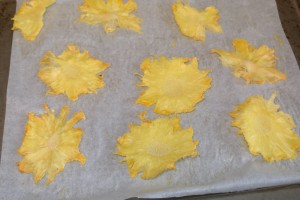 They could be practically dry but they could also need much longer depending on how thick your slices are and how juicy the pineapple.
If they aren't ready to shape return to the oven and check them every 15 minutes.
To shape each pinch the centres and fold the slice into a flower. Then open them out again.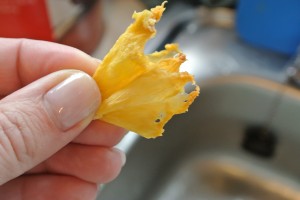 Transfer them to the recesses of a cupcake tray and then back in the oven to dry out further for another 15 minutes.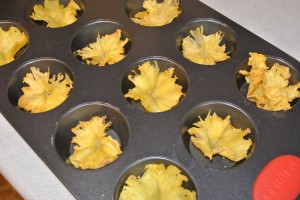 Transfer to a wire rack to cool completely.
Store in an airtight container until you're ready to use them.  Dried pineapple flowers will keep for upto 5 days in an airtight container – make sure they are in a single layer otherwise they could stick together.
You can also make all sorts of coloured pineapple flowers by mixing a little gel paste colouring (the super concentrated stuff I'm always banging on about) in a jug of water.  Simply soak the slices until the colour has been absorbed.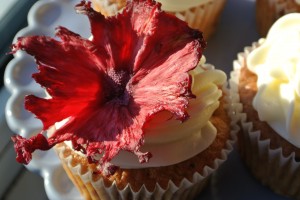 These can be done by soaking the slices in a jug of beetroot juice for a couple of minutes before draining and drying as before.  You can't taste the beetroot when you eat them either!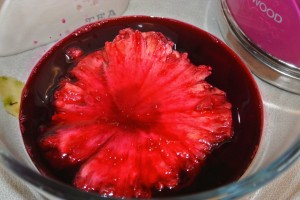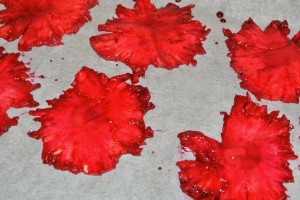 Tips:
Although I have given times for drying out these pineapple flowers it will completely depend on how thick your slices are and how juicy the pineapple is.  Out of the three pineapples I have tried it with one took much much longer (as in all afternoon).
Allow yourself plenty of time and be patient.
These will keep well in an airtight container so prepare them well in advance of when you need them.
You will have some slices that are too thick to use or are only half slices where the knife has gone through in an attempt to keep them super thin.  Cut out and discard the cores from these pieces and roughly chop the flesh.  Store in the fridge, either for eating or make the Raspberry and Pineapple Cupcakes – recipe coming up!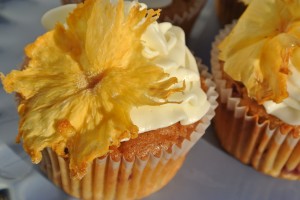 How to Make Pineapple Flowers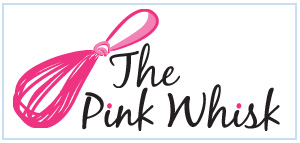 Ruth Clemens, Baker Extraordinaire