Monthly Archives:
August 2012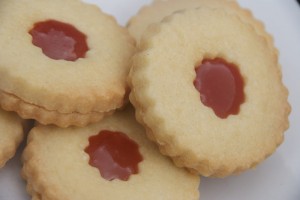 Real Jammy Dodgers – with the chewy raspberry caramel filling.  Yes I know you can just sandwich them with jam but that's not quite the same is it?  Fill these with raspberry caramel and you'll be in Jammy Dodger heaven!
Ingredients:
220g butter
110g caster sugar
1 tsp vanilla extract
340g plain flour
Raspberry Caramel (recipe here)
Makes 18.
…
Read more...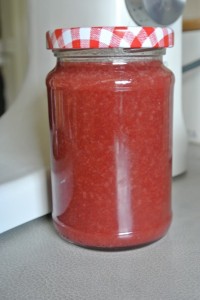 - think of the endless possibilities – drizzled over icecream, profiteroles, Jammy Dodgers , eaten from the spoon (did I really just say that?!) This raspberry caramel is completely delicious!
Ingredients:
300g caster sugar
75ml water
120g raspberries
approx 75ml double cream
100g butter
Start off with the raspberries – Fresh ones I've found will give you more puree and the reddest colour caramel but frozen ones aren't bad either if that's all you have.
…
Read more...
Most of you will know that back in February I went to Rwanda with Save the Children to help support their campaign.
If you hadn't already heard, as a result of the campaign and our efforts, the Prime Minister is holding a hunger summit on the 12th August, we are hoping he will lead the biggest ever push to tackle world hunger. 
…
Read more...