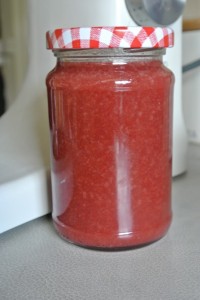 – think of the endless possibilities – drizzled over icecream, profiteroles, Jammy Dodgers , eaten from the spoon (did I really just say that?!) This raspberry caramel is completely delicious!
Ingredients:
300g caster sugar
75ml water
120g raspberries
approx 75ml double cream
100g butter
Start off with the raspberries – Fresh ones I've found will give you more puree and the reddest colour caramel but frozen ones aren't bad either if that's all you have.
Push them through a sieve with the back of a spoon to puree them and discard the seeds. It helps if you squish them directly into a jug.
(This batch uses frozen ones which is why they look super squishy)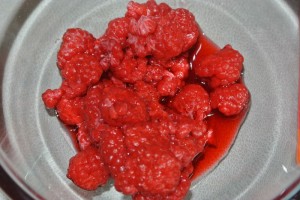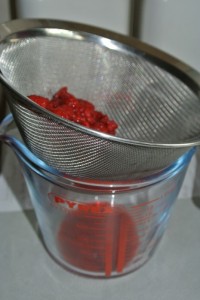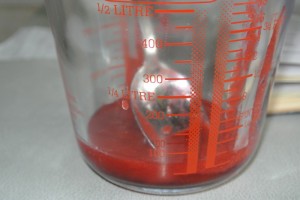 Now add in enough double cream to make it up to 140ml in total.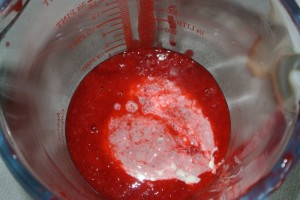 Measure out the butter into a small bowl – make sure it's nice and soft.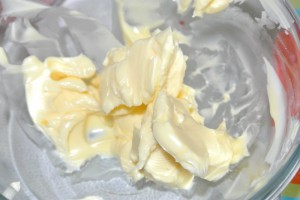 Keep the raspberry cream and butter to one side and get yourself a big pan. Add in the caster sugar and water.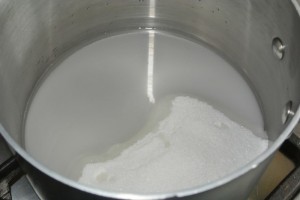 Heat it over a gentle heat – you can stir it gently at this point so that the sugar and water are evenly mixed. As it starts to warm up you'll see sugar crystals up the side of the pan. Dip a pastry brush in water and wash these down back into the sugar syrup. These little blighters can cause the caramel to recrystallise later so it's best to get rid of them now.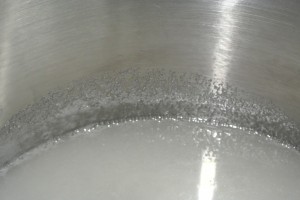 After about five minutes the syrup will go from cloudy to clear as the sugar dissolves and start to boil.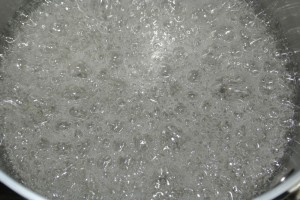 After another five minutes the colour will start to change to a caramel colour.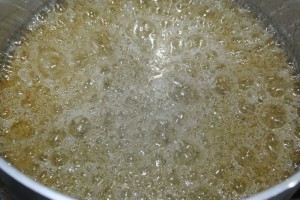 Keep going (about another two mins) until the colour deepens – but watch it carefully it doesn't want to get too dark or it will taste burnt and horrible!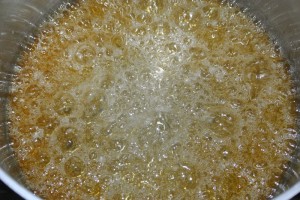 Take it off the heat and straight away pour in the raspberry cream and the the butter. It will puff and spit so please be careful!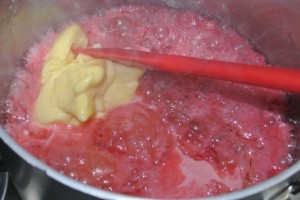 As it subsides stir it in until it's even and the butter has melted.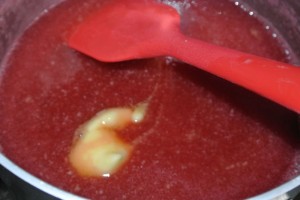 Now back on the heat and bring it up to the boil again stirring constantly this time boil it for two minutes.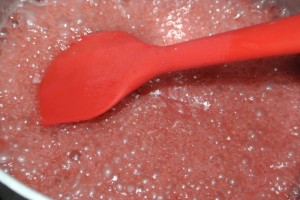 Take it off the heat and transfer it to a clean bowl and allow to cool and set.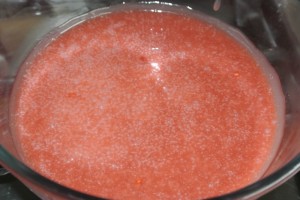 Once set you should have a fab thick raspberry caramel.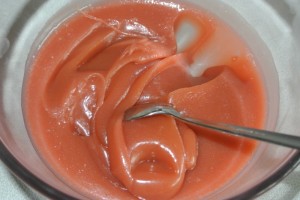 It will keep in an airtight container for 3 weeks in the fridge – use whatever you need and transfer the rest to a jam jar (it helps if you warm the caramel to make it pourable!)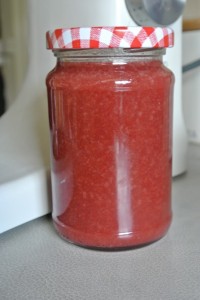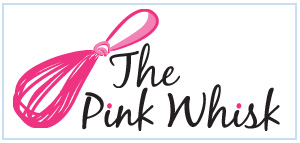 Ruth Clemens, Baker Extraordinaire