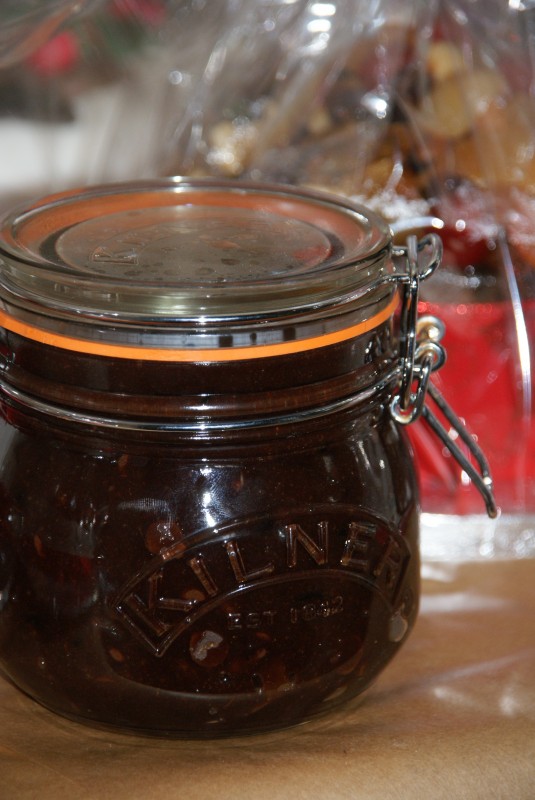 A brilliant way to sparkle up a regular jar of Christmas Mincemeat – turn it into Chocolate Mincemeat.  And before you all turn your noses up at the idea, I was a real non-believer….until I tried it!
Ingredients:
1 x 411g jar of Mincemeat
1 1/2 tbsps cocoa powder
1 tbsp water
1 tbsp brandy
50g dark choc chips
Empty the jar of mincemeat into a small pan.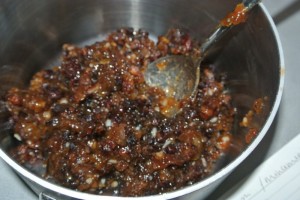 Add the cocoa powder, water and brandy. (If you'd rather not use brandy use 2 tbsps of water instead)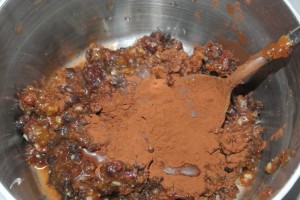 Heat it over a gentle heat, stirring often until the mixture starts to simmer, keeping it on a low simmer let it bubble for 2 minutes.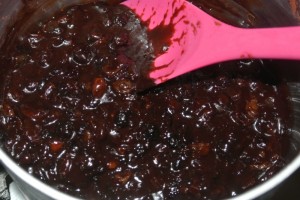 Take it off the heat and allow to cool.
Once cool stir through the choc chips.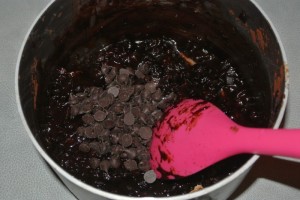 It's ready to use in whatever you fancy – will make you some gloriously tasty mince pies!  Store it in a sterilised air tight jar until you need it – will keep like that for upto 6 weeks.  Once opened store it in the fridge and use within 3 weeks x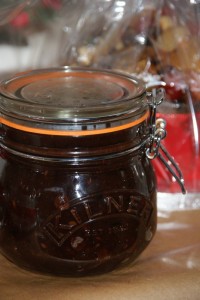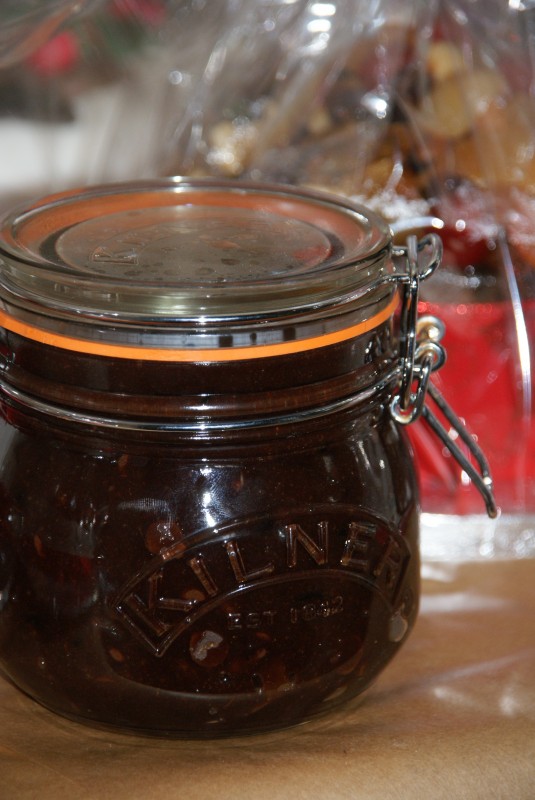 Chocolate Mincemeat