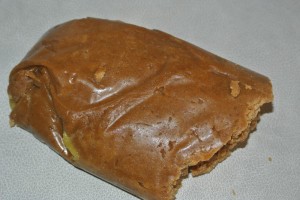 Gingerbread dough is always lots of fun – whether you want to make biscuits, men or even a Gingerbread house then a good dough recipe is the place to start.  The resting of the dough and chilling is an important step for the very best in gingery spiced flavoured biscuits so try not to miss it out if you can.
Ingredients:
75g soft brown sugar
40g golden syrup
20g black treacle
1 1/2 tsp ground ginger
1/2 tsp ground cloves
1 tsp ground cinnamon
110g butter
1/2 tsp bicarbonate of soda
225g plain flour
In a pan place the sugar, butter, syrup, treacle and spices.  Heat them over a gentle heat whilst stirring until the butter melts and it's mixed together nicely.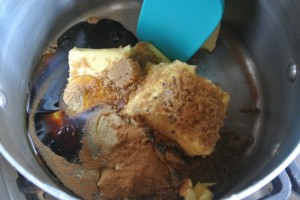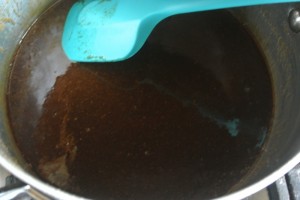 Take it off the heat and add in the flour and bicarbonate of soda and stir it up well into a soft dough.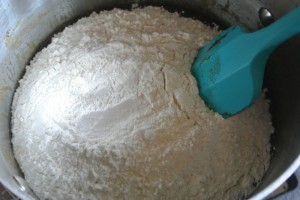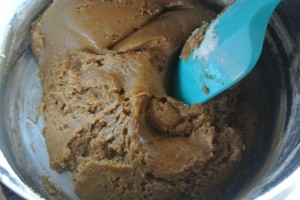 Place the whole lot in a plastic bag, let it cool to room temperature and then bob it in the fridge for 2 hours to chill.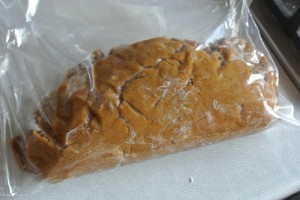 When you're ready to use it, take it out of the fridge, it will be hard and crumbly.  Working with a portion at a time knead it with your hands on the worksurface until it is smooth and pliable.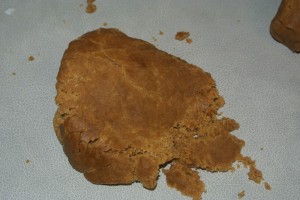 Roll it out on a lightly floured worksurface, or between 2 sheets of baking paper and cut out your biscuits.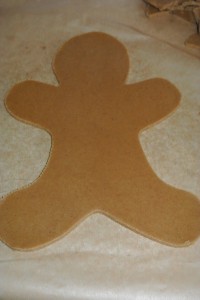 Preheat the oven to 170c (fan)/190c/Gas Mark 5.
Place the biscuits on a well greased or lined baking tray and bake in the oven for 8 minutes until lightly golden around the edges.  Allow to cool on the tray for five minutes before transferring to a wire rack to cool completely.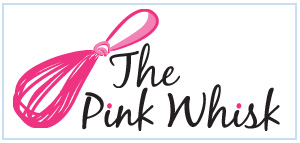 Ruth Clemens, Baker Extraordinaire