Colouring Sugarpaste – Get the Dough Hook on it!
Ever turned your hands (and the worktop) purple/orange/green/black?  Mine have been all sorts and usually when you're off somewhere important.  I don't buy ready coloured sugarpaste as I find it too sticky and rather colour my own with gel paste colours.  Yes I know you could wear latex gloves but I'm not that organised!
This works a treat when you need enough coloured sugarpaste to cover a cake (350g plus) it's not going to work with a teeny amount that you need to make a decoration you might as well do it by hand, I'm talking a big bunch of sugarpaste and a whole load of gel paste!
Grease the bowl of your stand mixer with a little bit of Trex (white vegetable fat)
Soften the sugarpaste (kneading, or microwave see top tip no.1) and break it up into bits in the bowl. If it's not soft and pliable the dough hook will just chase it round the bowl.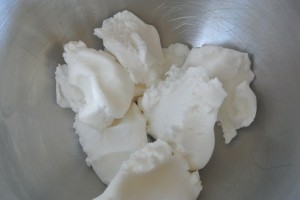 Dab on the gel paste colour and fit the dough hook.
Now set it going!  Easy peasy.  Takes 2-3 minutes and then….coloured sugarpaste.
No rainbow hands required!
And I can't resist just jamming in another couple of tips to this post too – let's talk black.  The devil of sugarpaste and icing.  Grey, greyish-black yep easy.  Black, not so much.  If you've ever done the boot black challenge and everything but your sugarpaste and icing is black then try these tips instead.
Sugarpaste – start by colouring it dark brown first, even better use a chocolate sugarpaste which is naturally dark brown.  They add the black gel paste colour, you'll get to black in no time at all, without any dire stickiness!
Icing – for liquid icing/royal icing add a tablespoon of cocoa powder first to get your icing dark brown, then colour it black.
Oh how easy, the days of battling grey sugarpaste are over! Thank the cake decorating Gods 😉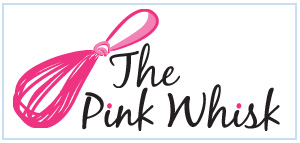 Ruth Clemens, Baker Extraordinaire
Meet me down the aisles of The Pink Whisk Shop – for all sorts of cake decorating and baking delights!