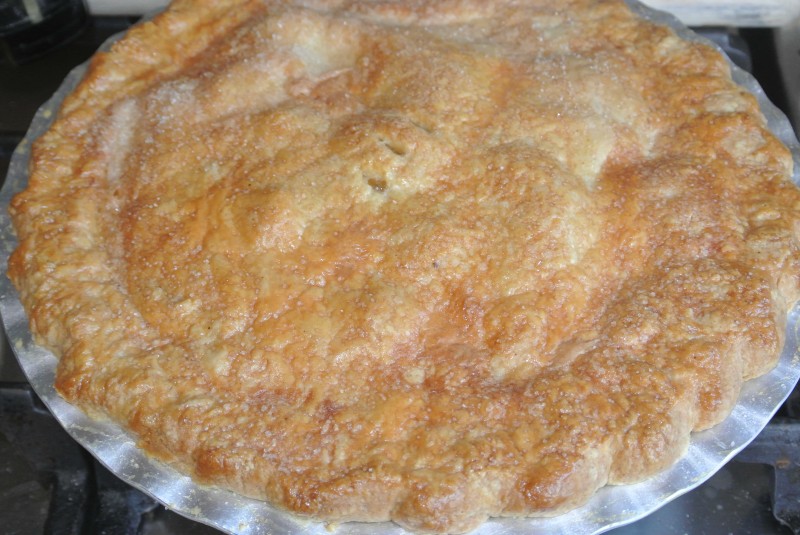 Buttery, flaky, melt in the mouth – this pastry is top of my list just at the moment.  So it can make it to the top of yours too here's the recipe with versions for sweet and savoury Flaky Pastry.
Ingredients:
300g plain flour
225g butter, cold diced
(35g caster sugar for sweet pastry/1 tsp salt for savoury)
6-8 tbsps cold water
Measure out the plain flour into a large bowl.
Dice the cold butter into small pieces.  Easiest way I've found to do this is to work on a plate.  Slice the butter and add a good spoonful of the flour for the pastry.  Tossing the butter in the flour as you dice stops them from sticking to each other and keeps the pieces separate.  Ta Dah!
Add the butter to the flour and start to rub it in with your fingertips.  Now maybe the reason I love flaky pastry so much is it's the lazy persons pastry 😉  you don't want to rub it in fully pretend you're making a shortcrust and do a half hearted job, only rubbing it in half way – so there's plenty of little pebbles of butter still left.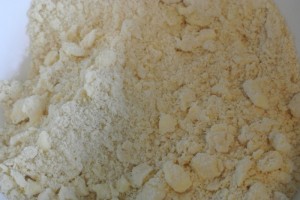 Stir through the caster sugar for a sweet Flaky pastry or 1 tsp of salt for savoury.
Start to add the water, just a couple of tablespoons at a time and mix it together with the blade of table knife until it just comes together without being crumbly.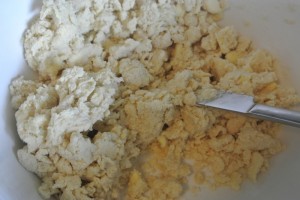 Lightly knead the pastry in the bowl to form a ball.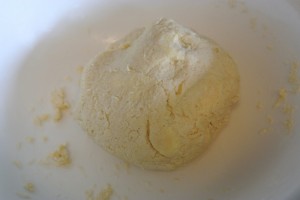 Wrap it in clingfilm or a freezer bag and place it in the fridge to chill for 1 hour.
That's it!  Flaky Pastry done!
To roll it out – keep the worksurface and your rolling pin lightly dusted with flour.  If a blob of butter breaks through just pat it with a little bit of flour to stop it from sticking!
Time for a pie, custard at the ready….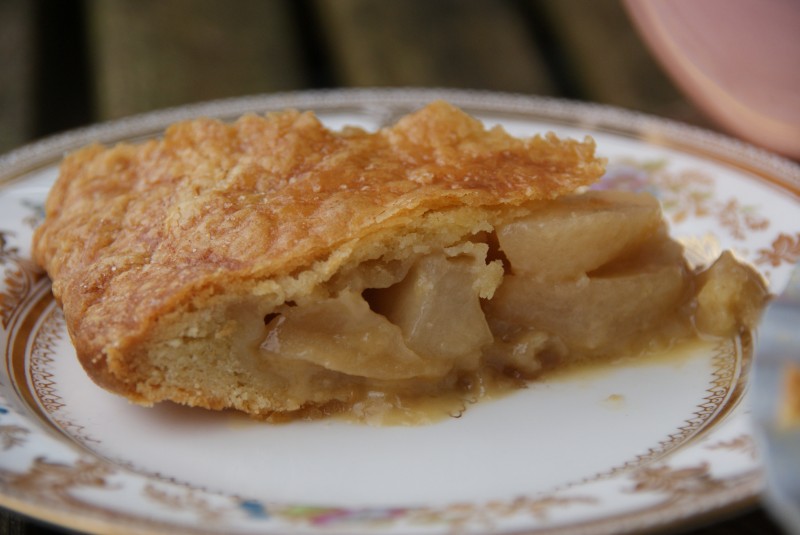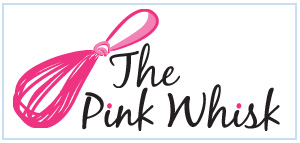 Ruth Clemens, Baker Extraordinaire