Summer holidays is always bedlam in our house, but it does always mean the start of a new series of The Great British Bake Off – and that's definitely a reason to be happy!
This year I'm joining in (although without the stress and eagle eyes of Paul and Mary watching over me) and baking along to the Bake Off in partnership with Stork.  You'll find my recipes over on their website Bake with Stork.
So, if last nights biscuit episode got you in the mood for something savoury then my Blue Cheese Bites might just tickle your fancy…
And as a little bonus extra these Pear and Walnut Mini Muffins would make a great addition to any cheese board!
I'll post a recipe update each week in case you fancy baking along with some of my recipes too.  For now it's time to practise for next week….Bread!
Ruth xx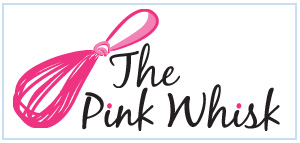 Ruth Clemens, Baker Extraordinaire