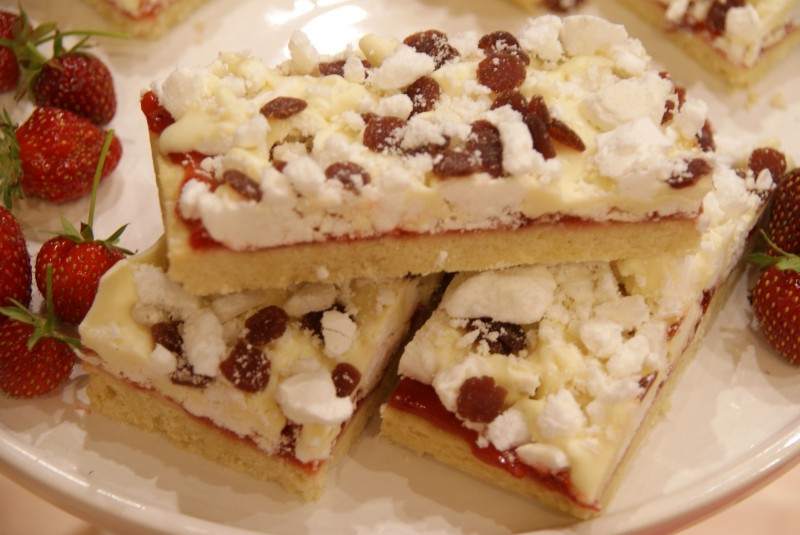 The summer hols have me well and truly in a sunshine baking mood!  These slices are not for the faint hearted – packing a truly sweet treat – shortbread, strawberry meringue and white chocolate!
Ingredients:
Shortbread Base
125g butter, softened
50g caster sugar
175g plain flour
4 tablespoons of strawberry jam
50g meringues
100g white chocolate
1 small packet of Fruit Bowl strawberry fruit flakes (optional)
Makes: 16 squares or 8 larger slices
Start by making the shortbread base.  Preheat the oven to 160c (fan)/180c/Gas Mark 4 and line an 8" square tin with non-stick baking paper.
Cream together the butter and sugar until well combined.
Add the flour and work in until the mixture is in a crumbly state with the flour worked well through.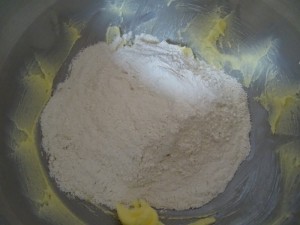 Tip into the base of the lined tin and spread out evenly,  press it into the tin with the back of a spoon and prick all over with a fork.
Bake in the oven for 15-18 minutes until just lightly golden on top.  Take it out of the oven and allow to cool fully.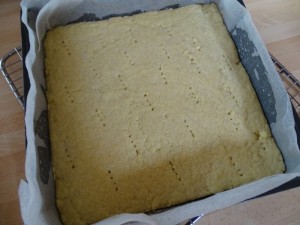 Now spread the jam over the base evenly.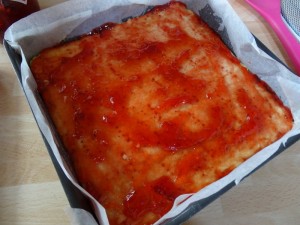 Crumble 2/3rds of the meringues over the jam.
Melt the white chocolate gently.  You can spoon it on but I found it easiest just to pop it in a small disposable piping bag, snip off the end and then squeeze it evenly over the top of the meringue.
(You can easily melt the chocolate in the disposable piping bag too – just break up the chocolate and place it inside the piping bag.  Set it into a mug or jug of hot water and allow to stand, making sure the water can't get inside the bag.  When its melted, squeeze the chocolate gently to check for any unmelted lumps, dry off the outside of the bag then snip off the tip and use!)
Gently spread it out with the back of spoon to cover any gaps.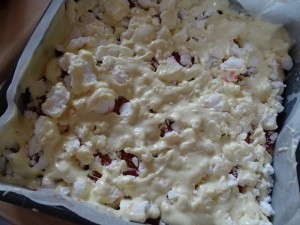 Sprinkle over the strawberry fruit flakes if you're using them and top with the remaining crumbled meringue.
Allow to set, remove from the tin, slice and serve!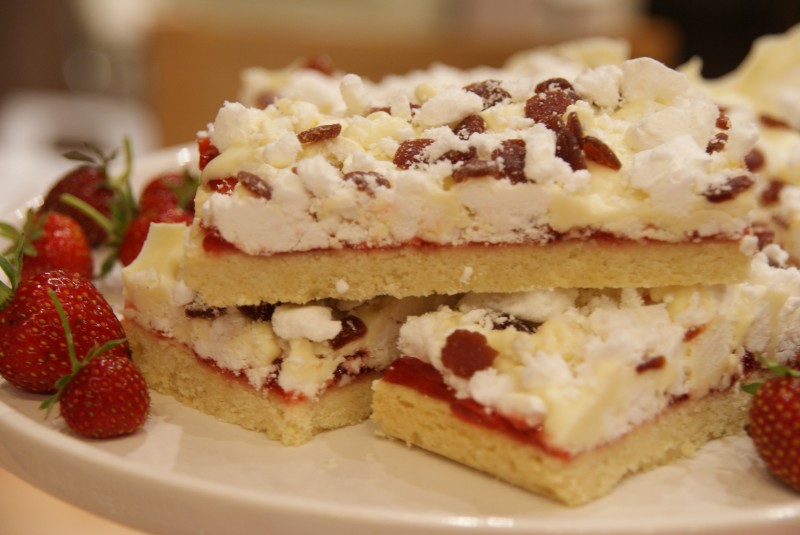 Strawberry Meringue Slices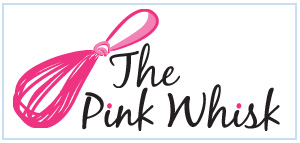 Ruth Clemens, Baker Extraordinaire