Macaroons
Another fab flavour Mac for you – Chocolate Orange they're not Terry's they're mine!
…
Read more...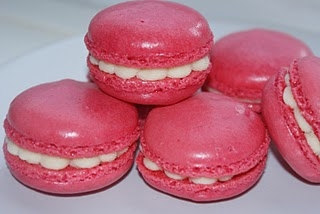 As promised here's an ultimately delicious Macaroon – Raspberry and White Chocolate.
You will need:
1 batch of Macaroons coloured a deep raspberry pink (recipe here)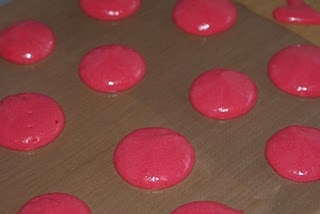 White Chocolate Buttercream
75g butter, softened
150g icing sugar
50g good quality white chocolate
1 tbsp double cream
Raspberry Filling
300g raspberries (fresh or frozen)
100g caster sugar
2 tbsp water
1tbsp cornflour
Make up the white chocolate buttercream.  
…
Read more...