Another fab flavour Mac for you – Chocolate Orange they're not Terry's they're mine!
You will need:
1 batch of Macaroons dyed bright orange (recipe here)
Dust them lightly with cocoa powder as soon as they have been piped.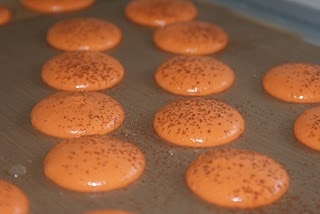 Orange Ganache
100g milk chocolate
100ml double cream
1 tsp orange extract
Make up the ganache by placing the cream in a pan.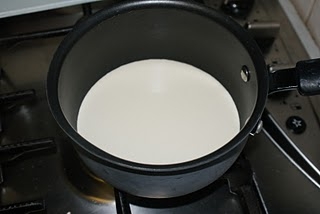 Chop the chocolate into small pieces.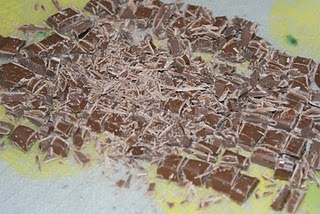 Heat the cream to just below boiling point.
Take from the heat and add the chopped chocolate.  Allow it to stand for a couple of minutes.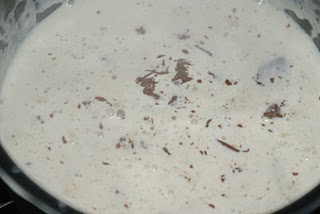 Now stir through until lovely and glossy.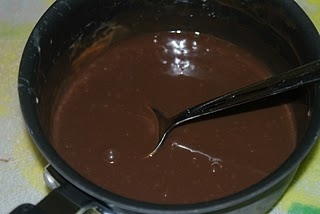 Add a teaspoon of orange essence and stir well.  I'm using this one here which is available from Lakeland but I have been using a Taste The Difference one from Sainsburys recently which is absolutely fabulous and a complete bargain too!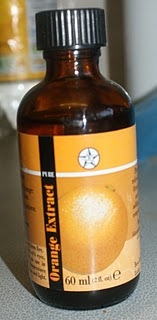 Transfer the ganache to a bowl and allow to cool to room temperature.
Once cooled add to a piping bag with a large round tip.
Match up the Mac's with a similar sized top and bottom on a clean tea towel folded in half.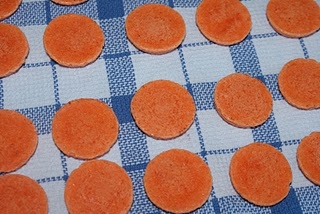 Pipe a blob of ganache onto each bottom.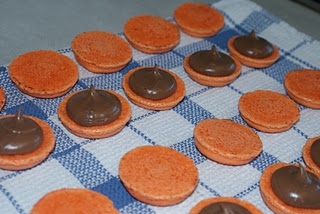 Sandwich the tops on carefully – don't press too hard otherwise you'll break them and then be forced to eat the rejects!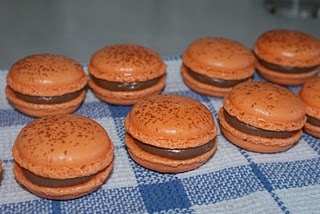 These are the favourites in our house at the moment scoring higher than the White Choc and Raspberry.  I was quite pleased that they didn't actually remind me of anything they shouldn't until my eldest came home from school and announced that they looked like mini-burgers – aaarghhhh!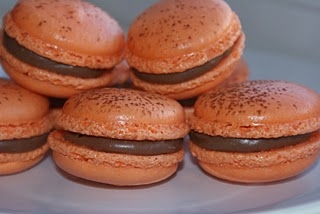 Chocolate Orange Macaroons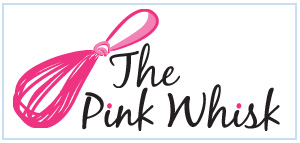 Ruth Clemens, Baker Extraordinaire
Finalist on BBC2 The Great British Bake Off