Here's a way for you all to get involved in the No Child Born to Die push to end the hidden hunger…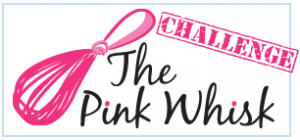 Time for The Pink Whisk Challenge…and this one is dedicated to Save the Children and the Hidden Hunger campaign.  It's a great way for us to help spread the word.
  I would love for you to donate a recipe. The theme for the challenge is 'Family Favourites', recipes you enjoy making and that you love to share, there's nothing more to it than that – it doesn't even have to be baking (I hope you realise how much that hurt me to write!)
All recipes gathered for the challenge will be collated and published in a Save the Children e-book which will be sold to raise awareness and funds for the campaign.
To contribute your recipe:
If you blog – feature the recipe on your site and tell your readers about the Save the Children campaign – ask them to name their day and help end the hidden hunger, add your donated recipe to the linky at the end of this post.  More info on the campaign is available on the Save the Children website. Posts mustn't be historic and must be published after the challenge launch post.
If you don't blog, I'd still love you to enter the challenge and donate your recipe.  Upload a photo of your family favourite to the Pink Whisk Save the Children Challenge group on Flickr and make sure you post the recipe in the comments section below your pic   (You will need a Flickr account)
If you tweet – Tweet @thepinkwhisk and @savechildrenuk with a link to your recipe/entry with the hash tag #nameaday and I'll retweet it  for all to see.
All donated recipes will be collated and published as an e-book for Save the Children.  By entering your recipe in the challenge you are providing your consent for this.
And if you haven't done it already….
Please pledge your support here – Save the Children and name your own day when you'll dedicate a recipe to help the campaign.  
You have until Saturday 31st March to enter – so let's have your family favourites!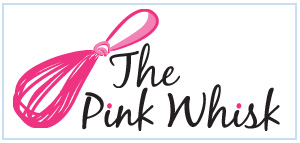 Ruth Clemens, Baker Extraordinaire