Monthly Archives:
June 2012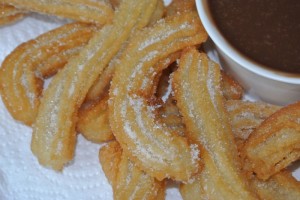 I've been meaning to make these for what seems like forever.  
…
Read more...
This week it's the JamJamboree, a celebration of all things fruity and jammy that comes in a jar!
Jam is experiencing something of a revival thanks to JamJamboree founder Clippy McKenna,  who is the Queen of pimped up jam. Checkout the recipes for her Tutti Frutti, Raspberry Ripple and Toffee Apple jams, it's clear that jam-making isn't just enjoyed by the WI, but is funky and a lot of fun!
…
Read more...