This week it's the JamJamboree, a celebration of all things fruity and jammy that comes in a jar!
Jam is experiencing something of a revival thanks to JamJamboree founder Clippy McKenna,  who is the Queen of pimped up jam. Checkout the recipes for her Tutti Frutti, Raspberry Ripple and Toffee Apple jams, it's clear that jam-making isn't just enjoyed by the WI, but is funky and a lot of fun!
Pimp My Jam  is an annual competition as part of the JamJaboree and the theme this year is Afternoon Tea – which is why you're all perfect for it.  And whilst I'm not a well seasoned jam maker I think I might know afternoon tea inside out!
So, do you have a Pimped up Jam recipe that will blow people's socks off?  Then get entering!
Send your Pimped up Jam recipe, along with how you'd include it in an Afternoon Tea – whether it's a good generous layer inside your secret Victoria Sponge Recipe, smothered on  your scones or hiding inside your choux buns, to competition@jamjamboree.org
There are of course some fab prizes to be won –  a hand delivered afternoon tea from www.englishcreamtea.com, a one to one tutorial from Clippy www.clippys.com and a years supply of Clippy's.
And I'm the judge!  So get your apron on,  'pimp your jam', send off your entries – I'll look forward to seeing them all!
Ruth x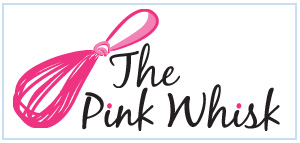 Ruth Clemens, Baker Extraordinaire