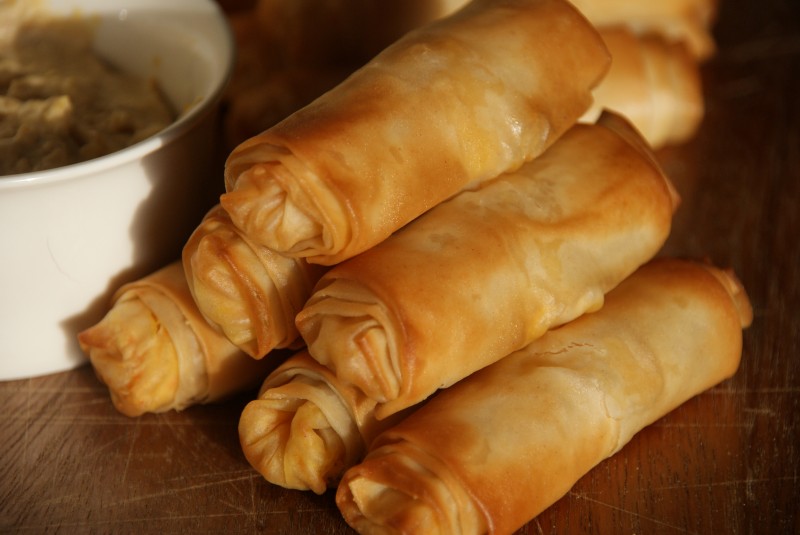 Day 10 of the 12 Days and it's something else for the buffet table – or for snacking on at lazy Christmas lunches
Ingredients:
3 sheets of Filo Pastry
130g grated carrot
100g houmous
30g butter, melted
Makes 12.
Preheat the oven to 180c (fan)/200c/Gas Mark 5.
Melt the butter and set to one side with a pastry brush at the ready.
Mix together the grated carrot and houmous in a small bowl.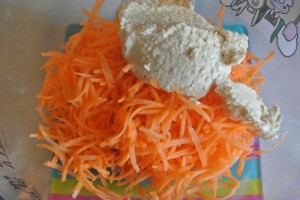 Lay out the sheets of filo pastry and cut into quarters using a sharp knife.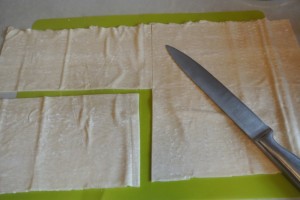 Taking one piece of pastry at a time, lay it out flat.
Add a spoonful of the carrot and houmous mixture towards one short end.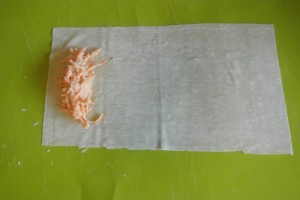 Brush the surface of the pastry completely with melted butter.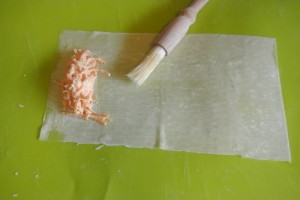 Fold in the two long edges.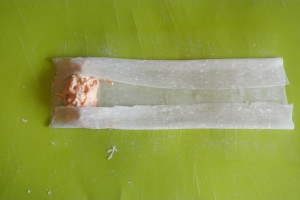 Now start to roll up from the end, sealing the filling inside.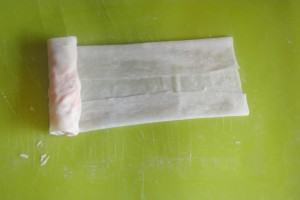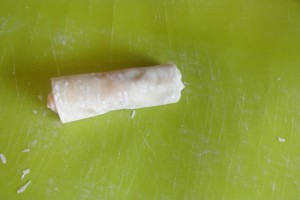 Transfer to baking tray either well greased or lined with baking paper.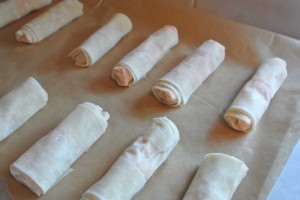 Keep on rollin'!
Once they're all rolled up, brush them all over with the remaining melted butter.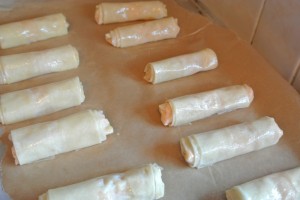 Bake them in the oven for 6-8 minutes until crispy and golden brown.
Easy peasy – time to serve!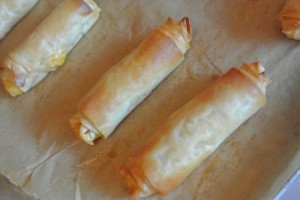 These can of course be made and frozen in advance.  Just don't eat one to test otherwise they'll be none making it to the freezer!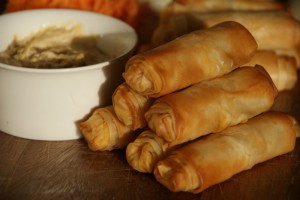 Carrot and Houmous Filo Rolls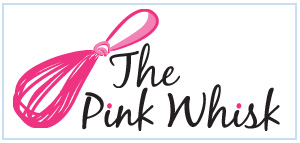 Ruth Clemens, Baker Extraordinaire