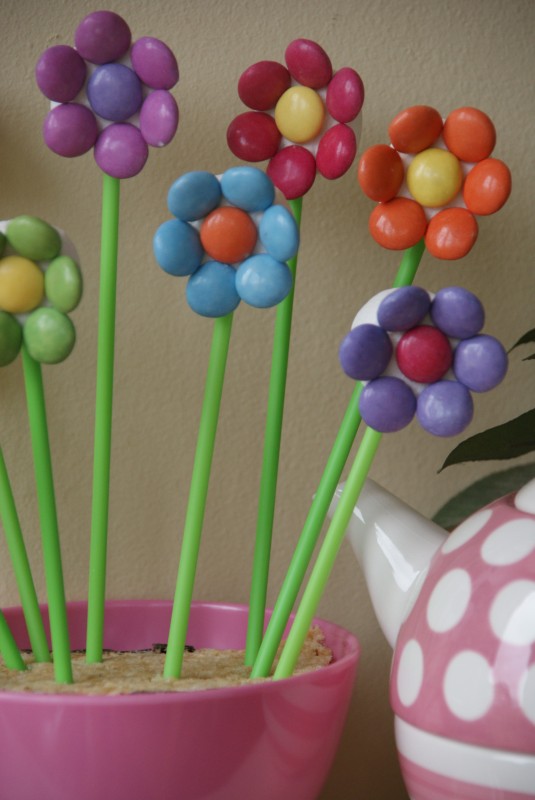 Lots of fun, bright and breezy and no complicated bits and pieces required.  The only trouble is they can get eaten up faster than you can make them!
They can be done with all sorts of sweeties – I've used Smarties here, I ate the skittles before I had chance to use them 😉
You will need:
Marshmallows
Sticks
Sweeties
Easy peasy….
Cut the marshmallows in half with a pair of scissors.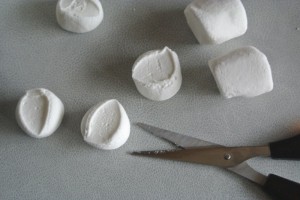 If you leave them for a minute they lose the petal shape caused when you cut them and they puff back to round again.
Poke a stick through the side (the green ones here are by Baker & Maker which helps them look more flower like, but you can get packs of white ones in Home Bargains for 99p)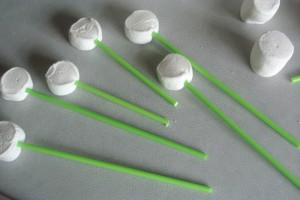 Now just stick on the sweeties, one in the middle and then 6 petals around the edge.  They stick straight onto the cut side of the marshmallow, no extra sticky stuff required!
If you want to vary the heights of the flowers, just cut down the sticks with scissors if they're paper, for plastic sticks score them very lightly with a knife and then snap by hand.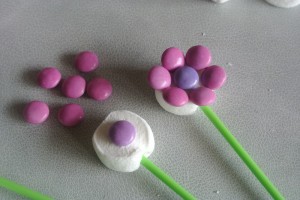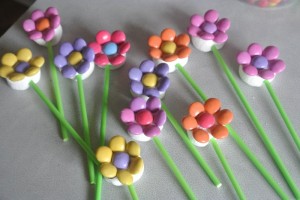 Ta Dah… easy peasy Marshmallow Sweetie Flowers!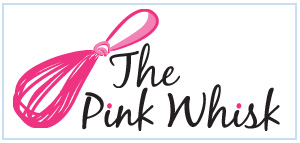 Ruth Clemens, Baker Extraordinaire
Meet me down the aisles of The Pink Whisk Shop – for all sorts of cake decorating and baking delights!