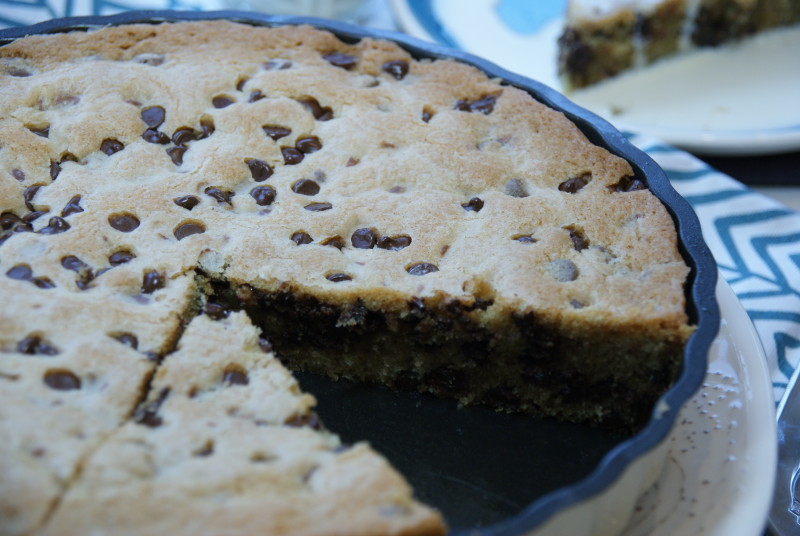 With Mother's Day and Easter coming up you might be in need of a quick easy and super delicious pudding, actually this pud doesn't need an occasion for you to make it – celebrate the weekend with this treat too.
Served warm straight from the oven this pud is ideal to prepare ahead and bake in the oven whilst you sit down for a meal, soft melty choc chips and a squidgy cookie dough centre you're bound to please everyone who's come for tea!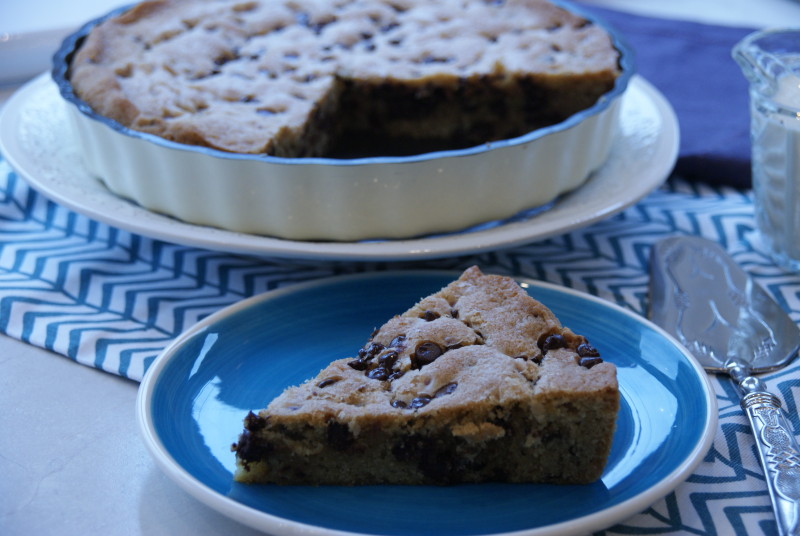 Ingredients:
225g butter, softened
220g caster sugar
2 eggs, large
1 tsp vanilla extract
280g plain flour
pinch of salt
1/2 tsp bicarbonate of soda
250g chocolate chips
Preheat the oven to 160c(fan)/180c/Gas Mark 4.
Prepare your tin greasing it lightly, I'm using a 9″ non stick flan type tin but it can be baked in all sorts of dishes, just choose your most suitable!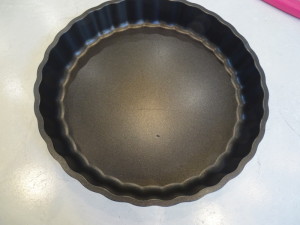 Cream together the butter and caster sugar, mine is a golden caster sugar but regular white works just fine too.  You just need to work it together, it doesn't need to be light and fluffy as if you were making a cake.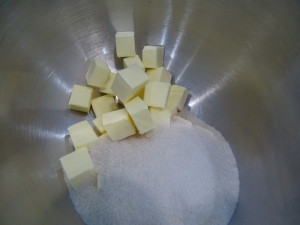 Beat in the eggs and vanilla extract.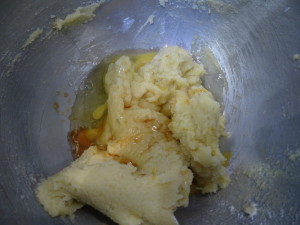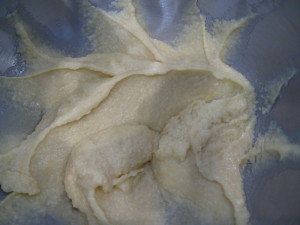 Add the flour, a good pinch of salt and the bicarbonate of soda.  Reserve a small handful of the chocolate chips which we'll add to the top later and add the remaining to the bowl of mixture.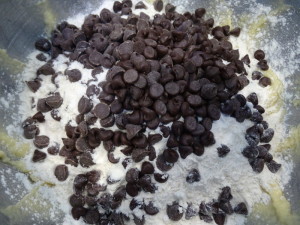 Mix it all up well until the dough is even and the choc chips dispersed nicely.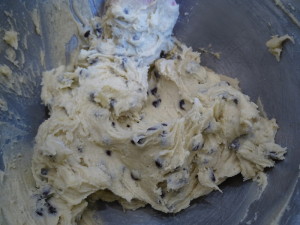 The cookie dough should be quite soft and sticky, add it to the prepared tin and roughly level it out.
Scatter the reserved choc chips over the top.  These on the top stay nicely on the top surface of the pud when baked.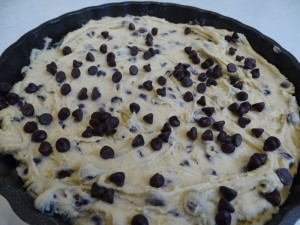 Bake the pud in the oven for 25-30 minutes.  If you want your pud still very doughy in the centre then opt for the 25 minutes, just softly cooked in the centre then 30 minutes for you.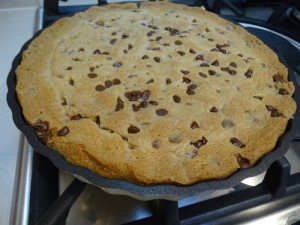 Serve up warm from the oven with lashings of cream.  If you're serving straight from the oven then a spoon will be the way to dish it up.  If it's cooled to just warm then it's slice and servable!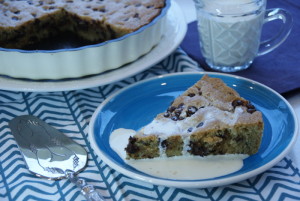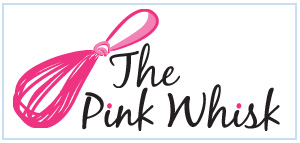 Ruth Clemens, Baker Extraordinaire