Meringue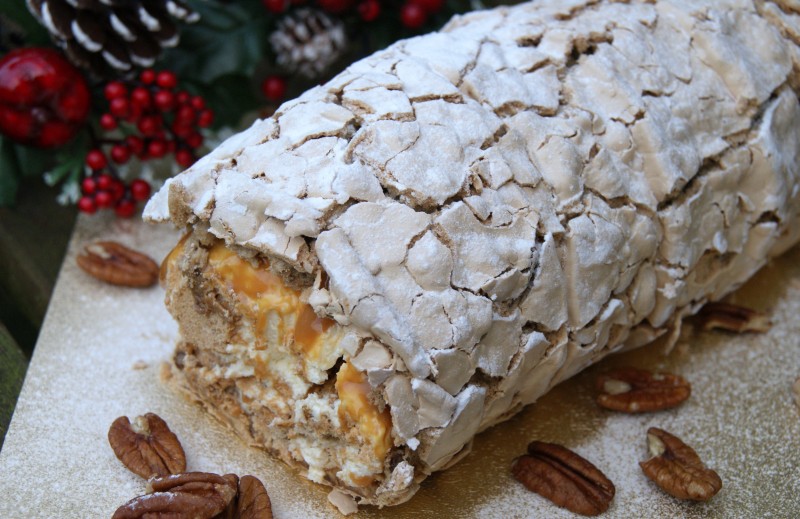 Who loves a Toffee Pecan Meringue Roulade at Christmas?
This is the perfect dessert to make ahead and store in the freezer.  Just right for whipping out, defrosting and serving up in a flash.
Ingredients:
5 egg whites, large
2 tsps cornflour
225g light muscovado sugar
40g pecans, chopped
250ml double cream

…
Read more...