Meringue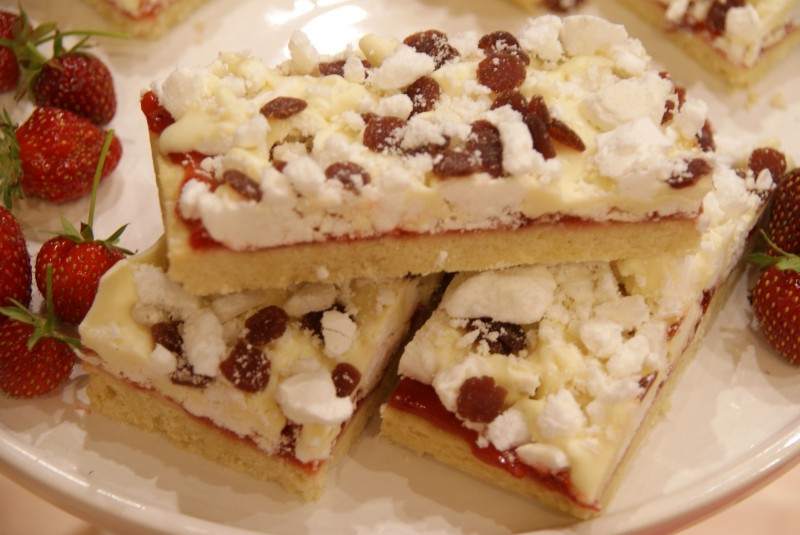 The summer hols have me well and truly in a sunshine baking mood!  These slices are not for the faint hearted – packing a truly sweet treat – shortbread, strawberry meringue and white chocolate!
Ingredients:
Shortbread Base
125g butter, softened
50g caster sugar
175g plain flour
4 tablespoons of strawberry jam
50g meringues
100g white chocolate
1 small packet of Fruit Bowl strawberry fruit flakes (optional)
…
Read more...