Frosting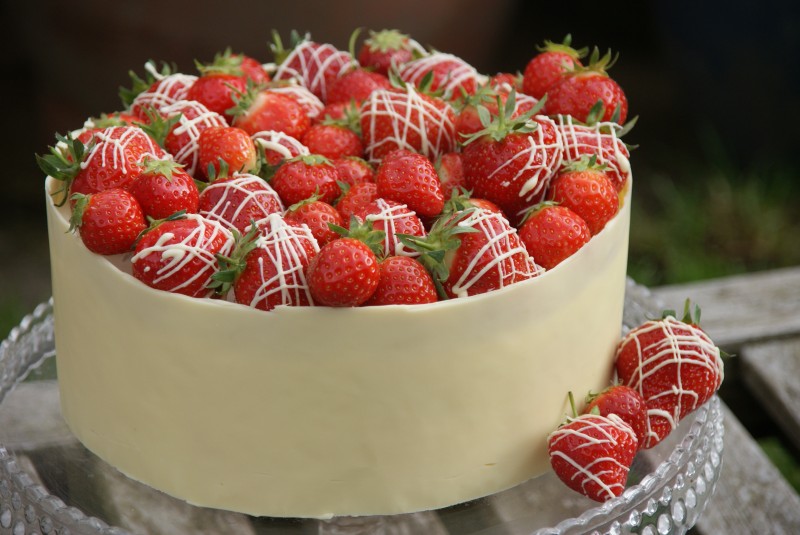 Looking for a Father's Day Showstopper?  Here's just the cake – a White Chocolate Mud Cake with white chocolate frosting wrapped with a chocolate collar and topped with fresh juicy British strawberries!
A big thank you goes to Jess Taylor who inspired me over on facebook to create this this week, and whilst my Dad doesn't have a sweet tooth so won't appreciate a big slice, he has been in the kitchen with me whilst I made it. 
…
Read more...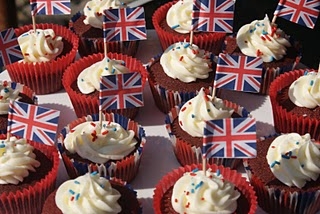 This is the perfect recipe for cream cheese frosting.  It's pipeable, spreadable and will set just nicely for you without running all over the place, but there are a few things to remember.
…
Read more...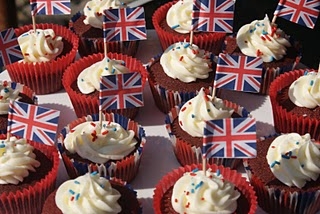 Red Velvet Cupcakes with Cream Cheese Frosting – perfect for a right royal knees up!

Ingredients:
Selection of royal cupcake cases
Cake
165g butter,softened
300g caster sugar
2 tsp vanilla extract
3 eggs, large
200g plain flour
70g self raising flour
1 tsp bicarbonate of soda
20g cocoapowder
225ml milk
25ml vinegar
Red gel colour paste
Perfectly Pipeable Cream Cheese Frosting
70g butter, softened
200g Philadelphia
400g icing sugar, sifted
Red white and blue sprinkles
Union jack mini flags
Makes 24 cupcakes – enough for a knees up!
…
Read more...