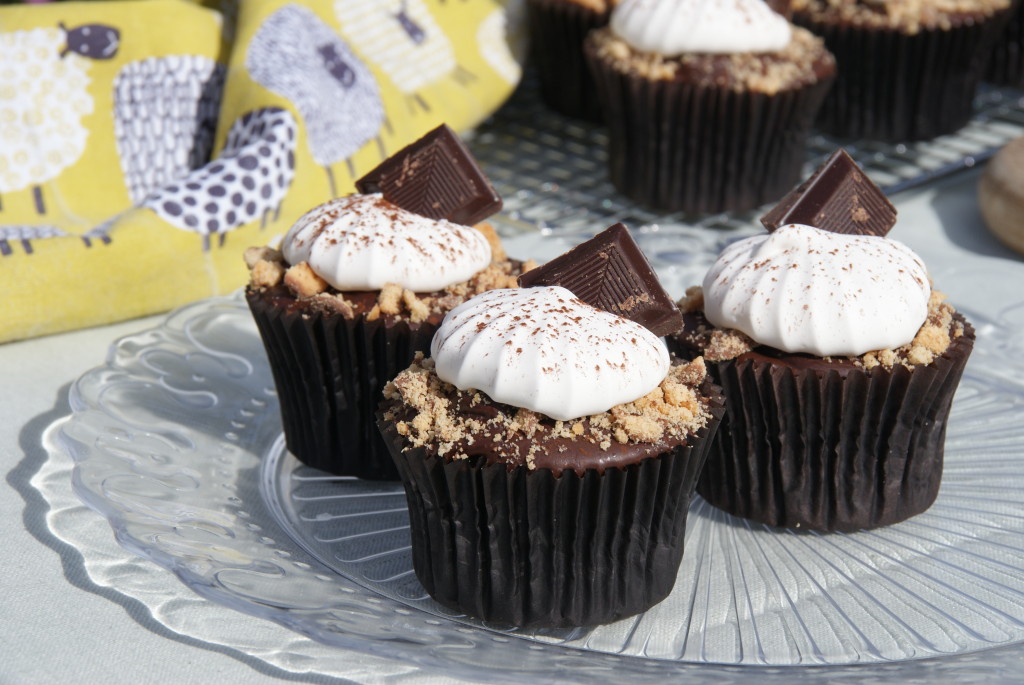 It's National Cupcake Week this week (14-20 Sept) so it surely deserves a cupcake recipe on the blog!  And we're not just celebrating with a recipe, I've a fab giveaway lined up for you today too in partnership with Ulster Weavers and you can be in with a chance of bagging some beautiful goodies for your kitchen – watch out for my post coming later today!
Cupcakes are a great way to spoil someone special and come in all sorts of flavour combinations.  My boys have loved making S'mores this summer so as a special treat for all sorts of reasons – a birthday for a new teen and starting a new school for another of my boys then I knew these would be just the ticket!  There are a few 'elements' to assemble but they're definitely worth the work.
So let's on with the recipe and do make sure you bob back later to see what goodies I've got from Ulster Weavers to giveaway!
Ingredients:
250g caster sugar
160g plain flour
45g cocoa powder
1 tsp baking powder
1 tsp bicarbonate of soda
1 egg, large
180ml milk
90ml vegetable oil
180ml boiling water
175g dark chocolate
25g biscuits, crushed ( I used a chocolate coated malted milk but most crisp biscuits will work well – rich tea etc)
2 egg whites
125g caster sugar
A little cocoa powder to dust
12 squares of chocolate to decorate (approx. 75g)
Makes: 12
Preheat the oven to 160c (fan)/180c/Gas Mark 4 and line a cupcake tray with paper liners.
In a bowl mix together the dry ingredients for the cupcakes – caster sugar, plain flour, baking powder and bicarbonate of soda and set them to one side.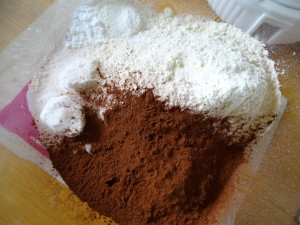 In a large jug or bowl beat together the egg, milk and vegetable oil.  Once they're well combined add the boiling water and mix again.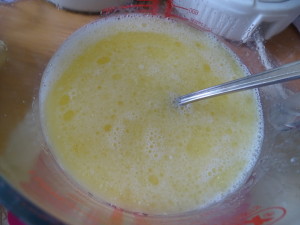 Now pour this into the dry ingredients and work them together well.
Because the cupcake batter is liquid it's easier to fill the cases if you put it into a jug to pour.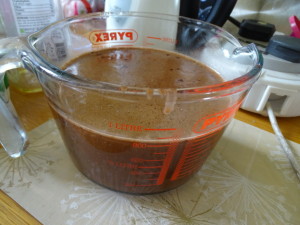 Fill the cases ¾'s full and bake in the oven for 30-35 minutes until springy to the touch.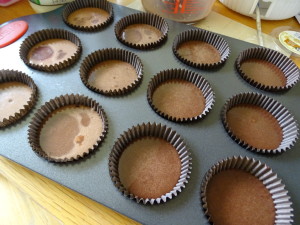 They come out of the oven beautifully glossy but they do fall a little bit so don't panic!  They are extremely soft and squishy – a lovely moist cupcake.
Transfer them to a wire rack and let them cool fully.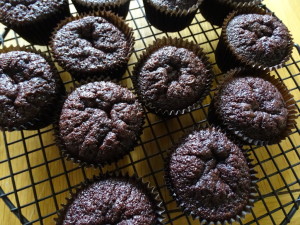 Once the cupcakes are cool it's time to decorate!  Melt the dark chocolate and crush the biscuits into small pieces.
Coat the tops of each cupcake with melted chocolate and sprinkle the edges with the crushed biscuits.
Let those set and let's get on with the 'marshmallow'.  This is in fact a swiss meringue but works beautifully with these cupcakes.
In a heatproof bowl lightly mix together the egg white and caster sugar.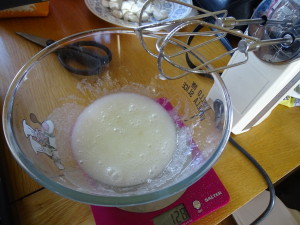 Set the bowl over a pan of lightly simmering water and whisk with a hand held mixer.  You will need to whisk this for 5 full minutes so set yourself a timer.  The meringue is cooked out by the heat and is safe to eat without the need for a final bake.  By the end of the 5 mins your meringue should be lovely thick and glossy.  Like with any meringue you need to whisk until firm peaks so keep going if yours needs a little more time.
Transfer the meringue to piping bag fitted with your chosen tip – I'm using an open nozzle with a serrated edge – known as a French tip, but any star nozzle will work for you.
Pipe the meringue in a bulb to the centre on the top of each cupcake.
Give each a light dust of cocoa powder and add a square of chocolate to each.
Serve!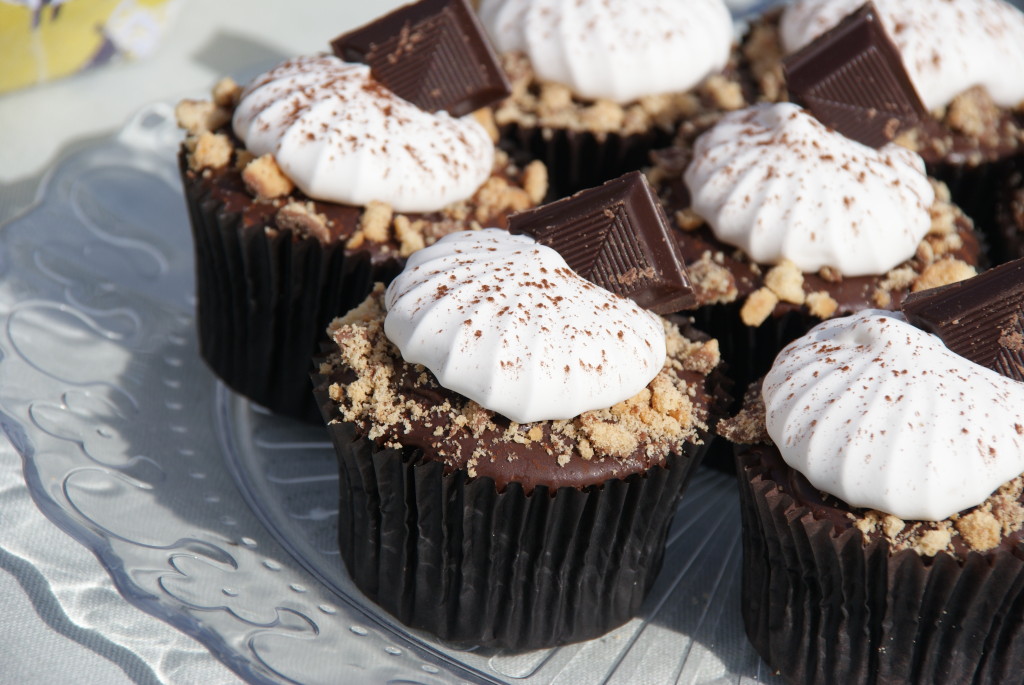 S'mores Cupcakes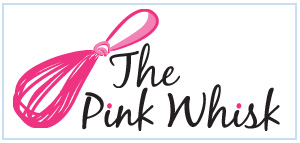 Ruth Clemens, Baker Extraordinaire