Mothers Day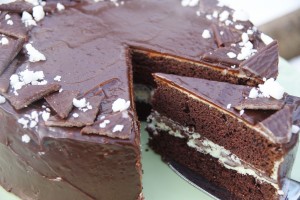 With Mother's Day on the horizon I thought it was time for a big old celebration cake.
 When my Save the Children trip was being arranged I was told that in Rwanda they eat grasshoppers as a snack.  I went fully prepared to munch on a grasshopper (all in the name of research you understand).  
…
Read more...
COMPETITION IS NOW CLOSED – WINNERS ANNOUNCED SHORTLY x
Before this weeks recipe for my great Mother's Day celebration cake how do you fancy winning some chocs for Mum?
(or yourself of course, I won't tell…!)
The lovely folks at Cadbury Gifts Direct and Green & Black's Direct have offered one of each of the following to be won by Pink Whisk readers.  
…
Read more...