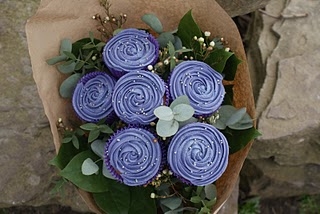 The perfect gift for Mothers Day – making a cupcake bouquet is really easy….let me show you how.
You will need:
Cardboard
6 x 12″ cake dowels – Squires Kitchen Dowels – Squires Kitchen
Scissors
Hot glue gun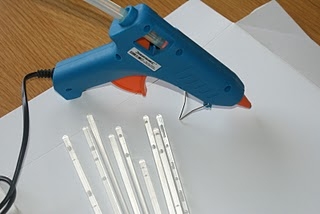 Greenery for the bouquet
Wire, string or ribbon
Brown paper
5 or 6 x Cupcakes decorated with your choice of design Recipe here
How To:


Start by preparing your cupcake supports.
Take the piece of card and draw 6 circles each 2″ in diameter.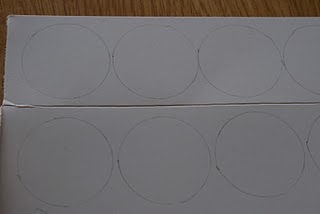 Cut them out.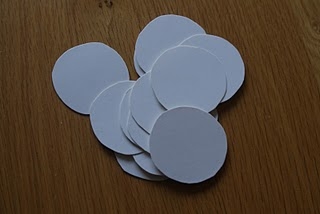 Mark the centres of the discs and using a craft knife and cutting mat cut a small X where you placed your marks.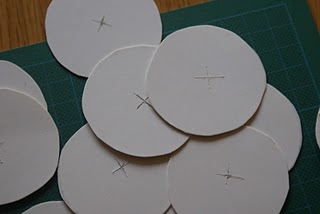 Push each disc onto the dowel. Position 1″ down from the top of the dowel.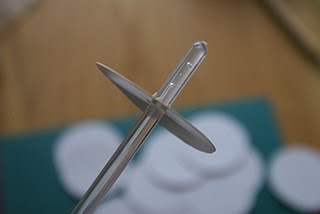 Using the hot glue gun, glue the underside of the discs to the dowel.  Allow the glue to set and hold the discs firmly.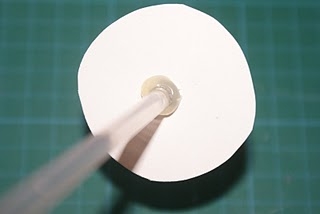 Now to create the bouquet.  I had a bit of a stumbling block here,  not being the most green fingered of characters there was no suitable greenery in the garden (weeds were not going to cut it here).  I'm hoping you won't have that problem.  So this busy girl hot footed it down to the florists, with my cardboard discs and sticks!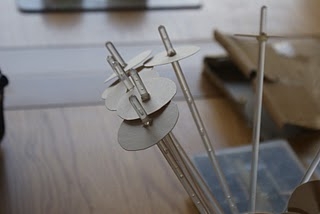 Fortunately one of my Mummy friends, Kate, from school works down there.  After being chronically teased for my bizarre request Kate fashioned me 2 bouquets from greenery and my sticks.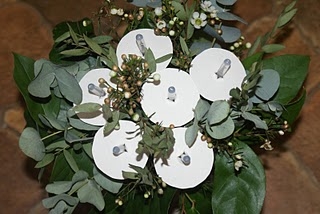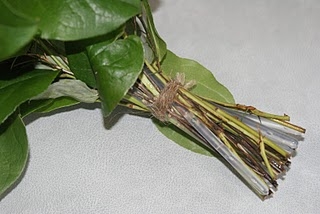 Actually they only cost £4 – £5.00 each to have made up.  Handmade gifts are never a cheap option as I'm sure you know but they do mean so much more to the recipient.
Anyhow, enough rambling.  If you're giving it a go there is a great video tutorial here on how to make a hand tied bouquet.
Follow the steps creating a bouquet from greenery and the cupcake supports – 5 or 6 is perfect.
Because of the weight of the cupcakes when they go on, it is best to wrap the bouquet in brown paper or cellophane.  It will help to keep the right shape.
Before decorating the cupcakes take a sharp knife and pierce a small hole through the base of the cupcake case.  Decorate your cupcakes any which way you choose.  I like the rose effect piping and of course it wouldn't be a Ruth cupcake without a sprinkle of glitter!  You can see how to pipe like this here.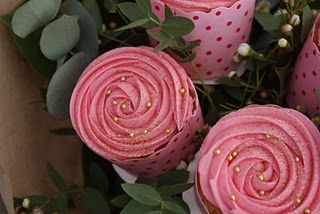 Stand the bouquet in a vase or glass making sure it is well supported.  Place your cupcakes one onto each support in the bouquet pushing the dowel through the hole in the base of the wrapper until they sit neatly on the cardboard discs.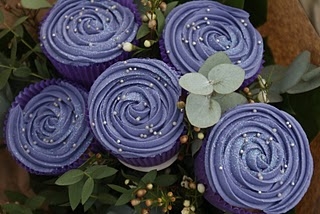 Now all that's left is to find a worthy recipient – these are off to my Mum, earlier than Mothers Day but she's poorly so I'm hoping they will cheer her up!
If you do give this project a go – please post your pictures on The Pink Whisk facebook page for us all to take a look!
Have fun
Ruth x
PS. The cute pink cupcake cups are by Paper Eskimo they are expensive and can be difficult to get hold of but The Cake Decorating Company has a selection here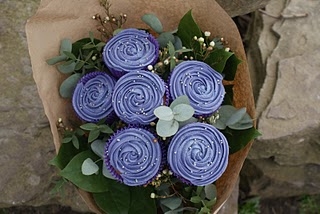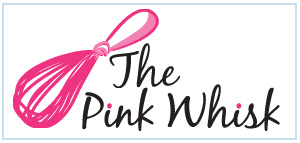 Ruth Clemens, Baker Extraordinaire
Finalist on BBC2 The Great British Bake Off