Pie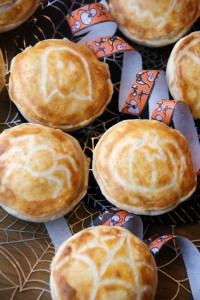 It's so much easier to for me to think sweet treats for Halloween – but why not try these lovely chicken bacon and leek Halloween pies,  you can also use this recipe to make a large family pie. 
…
Read more...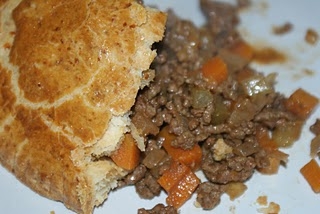 This is such a great family pie and was also a hit on The Great British Bake Off – no soggy bottoms here!
Ingredients:
Pastry225g plain flour75g butter, cold diced75g Lancashire cheese1 egg yolk4-6tbsp cold water
Filling250g minced beef2 carrots, diced1 stick of celery, diced1 onion, dicedSplash of ale2tbsp tomato puree2tbsp Worcestershire sauce
1 egg beaten for egg wash
Pastry first! 
…
Read more...