Scones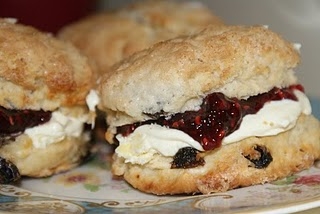 Scones – My Way!
So many of you have requested my recipes from The Great British Bake Off – so here's the first – Sugar Crusted Fruit Scones, more recipes to follow but you'll have to be patient! xx
Ingredients:
225g self raising flour
Pinch of salt
50g butter
25g caster sugar
120ml milk
75g sultanas
1 egg for eggwash
Caster sugar for sugar crust
Clotted cream and raspberry jam to serve
Preheat the oven to 220c/200c Fan/425F/Gas Mark 7.
…
Read more...