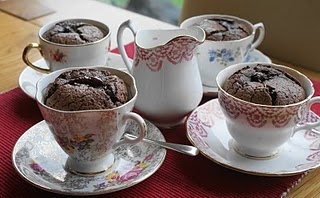 Okay, I admit it, I'm obsessed with vintage teacups! For some girls its shoes, handbags but of late for me its lovely pretty little tea sets.  I can't pass the charity shop and leave a set looking lonely and forlorn in the window and although I drink a lot of tea I'm more of a mug kind of girl.
So its about time I came up with an idea for using them and here it is.  Whilst I don't recommend you use your expensive antique heirloom of a tea set, you can pick up some brilliant buys from your local charity shop and put these little gems back into action.
China Tea Cups were never designed to go in the oven or the dishwasher for that matter but I have thoroughly tested all sorts of tea cups to check that they can withstand the heat of the oven and because the bake time is extremely short these little lovelies can cope!

Ingredients:
115g Butter
115g Dark Chocolate – I used Maya Gold which was lovely but you can use any chocolate that takes your fancy.
3 Eggs
35g Plain Flour
150g Caster Sugar
Makes 4.
Preheat the oven to 200c/180c Fan/400F/Gas Mark 6.
Butter the tea cups you will be using.  Then place on a baking tray.  I use a Yorkshire pudding tray just because it stops them sliding around.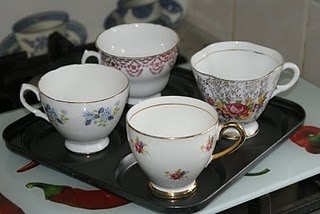 Melt the butter and chocolate together.  I do this directly in a pan over a low heat, just make sure the chocolate doesn't burn on the bottom.
In a bowl whisk together the eggs, flour and sugar.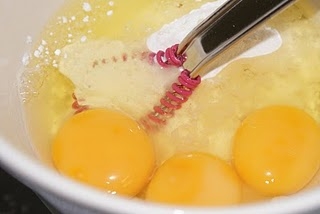 Beat in the chocolate mixture and mix till thoroughly combined.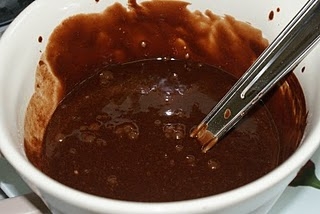 Divide the mixture between the four tea cups and pop in the oven for 12-16minutes depending on how gooey you like the middle.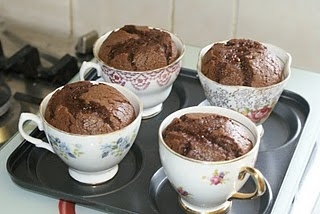 Serve whilst still warm with some lovely double cream.
Chocolate Pudding Teacups – Simple but oh so lovely.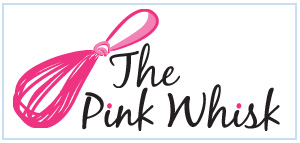 Ruth Clemens, Baker Extraordinaire