The best recipes have a good story behind them and this one is no exception.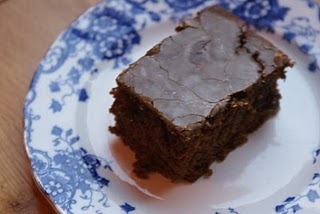 Back in the day, when I was at High School, the canteen made a wonderfully moreish ginger cake – my friends and I all went mad for it (well we were only 12!) I must have been interested in baking even then and tried no end to prise the recipe from the Dinner Ladies – to no avail. Why it was such a closely guarded secret I'll never know.
Over the years I have tried and tested any ginger cake recipe I could get my hands on to recreate the loveliness I remember from school most turned out far too dense and not at all what I was looking for.
Until one day, my Son started High School and came home with tales of a fabulous ginger cake – and he's a bit of a connoisseur when it comes to cake – it had to be the same one! Hurrah – but how to get my hands on the recipe????
A ten pound bribe to Son in question set him into action and he came up with the goods – Ginger Comfort – and it's here to share with you. SShhhhhhh….Don't tell the Dinner Ladies!
Ingredients:
Cake:
500g Plain Flour
180g Butter
225g Golden Syrup
225g Treacle
1½ tsp Baking Powder
1 ½ tsp Ground Ginger
1 ½ tsp Bicarbonate of Soda
180g Caster Sugar
¾ tsp Salt
400ml Boiling Water
Icing:
300g Icing Sugar
90ml Water
Preheat oven to 190c/180c Fan/375F/Gas Mark 5.
Grease a deep tin, I use a roasting tin approx 25 x 35cm.
Put all ingredients with the exception of the Golden Syrup, Black Treacle and Water into a large bowl, or the bowl of your stand mixer if using.
Weigh out both the Syrup and Treacle into your scales and add to the mix.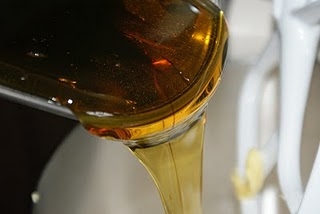 Pour the Boiling water into your scales pan and allow it to soften the syrup and treacle that will have been left behind. Then pour it into the mix. That way you will get all the lovely syrupy treacly magic.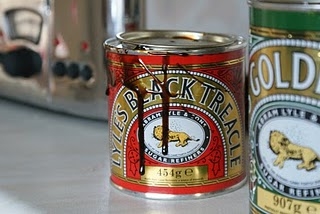 Mix together using an electric mixer going slowly at first as it can be a bit splashy to begin with.
When fully combined pour straight into tin and bake in the oven for approx 30 mins.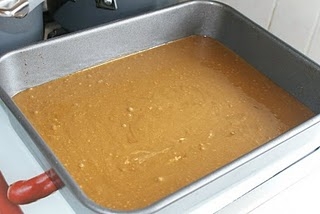 How easy is that!
Remove from oven and allow to cool.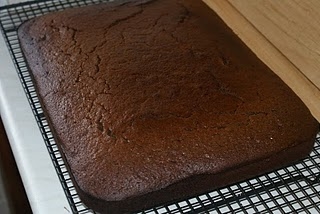 Mix an icing glaze, it should be nice and runny and spread across the top of the cake. Really it doesn't need anything more complicated than this.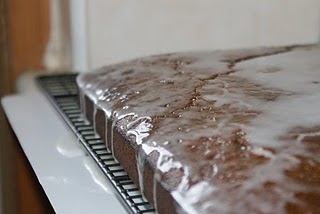 Makes 15 generous squares. You could scale down the recipe if you don't want to bake quite so much but it keeps really well (as long as the gannets in your house don't get to it!)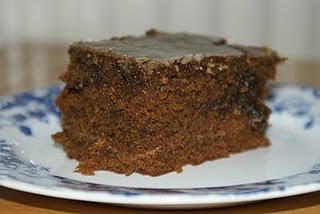 Ginger Comfort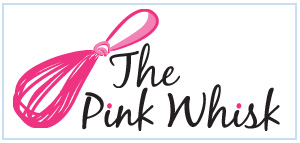 Ruth Clemens, Baker Extrordinaire