I like unusual stuff, especially when it works (okay then only when it works!) So, from me to you comes Bread and Butter Pudding Cupcakes – Bread and Butter Pudding on the go!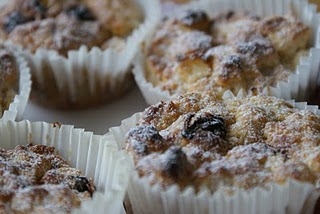 Ingredients:
100g Caster Sugar
40g Plain Flour
100g Unsalted Butter (melted)
300g Bread (cut into bitesize cubes)
225ml Double Cream
225ml Milk
4 Eggs (Beaten)
2 tsp Vanilla Extract
1 ½ tbsp Baking Powder
Grated Zest of one Lemon
½ tsp Salt
½ tsp Ground Cinnamon
80g Raisins
1 Apple (peeled and diced)
Icing Sugar to dust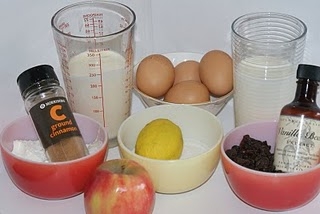 Preheat oven to 180c/160c Fan/350F/Gas Mark 4.
Line your cupcake tray with muffin liners.
Chop the bread into small bitesize chunks, I would say ½ cm square, place in a bowl and pour in the cream and milk. Stir till they're all coated in lovely yummy milky cream and leave to soak for 5 mins.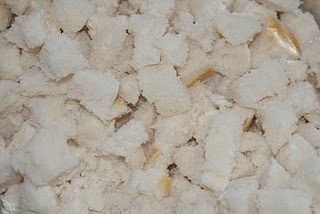 Make yourself a brew and relax or… prepare the rest of your ingredients!
Stir in the sugar, vanilla, melted butter and beaten eggs.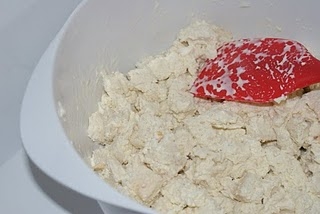 Granted not the prettiest of batters
Separately mix together the flour, salt, baking powder and cinnamon, add to your bread mix and stir.
Fold in the raisins, diced apple (I like to use Pink Lady apples because they're firm but lovely and sweet too) and lemon zest.
Spoon the mixture into your muffin liners, filling three quarters full. I find an icecream scoop works really well for this job.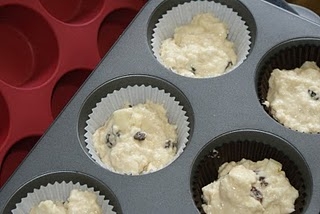 Place in the centre of the oven and bake for 25-30minutes until puffy and golden.
Allow to cool in the trays for five mins before attempting to get them onto your wire rack – failure to follow this instruction may result in collapsing cupcakes – do so at your own peril!
Dust with icing sugar to serve. Makes 12 – Enjoy!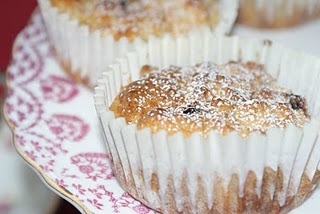 Ta Da Bread and Butter Pudding Cupcakes!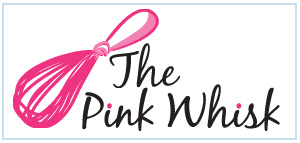 Ruth Clemens, Baker Extrordinaire