Monthly Archives:
February 2011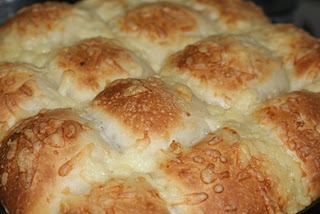 There's nothing more my boys love than a steaming bowl of hearty homemade soup with a good helping of bread for dipping in it.  This cheese and onion bread is delicious dunked, on it's own or made into a butty!
Ingredients:
1 onion, diced
25g butter (1 knob)
450g strong white plain flour
200g mature cheese, grated
1tsp salt
1tsp caster sugar
1tsp fast acting dried yeast
200ml  milk
100ml water
25g butter, melted
Sautee the chopped onion gently in the pan with the butter until soft.
…
Read more...