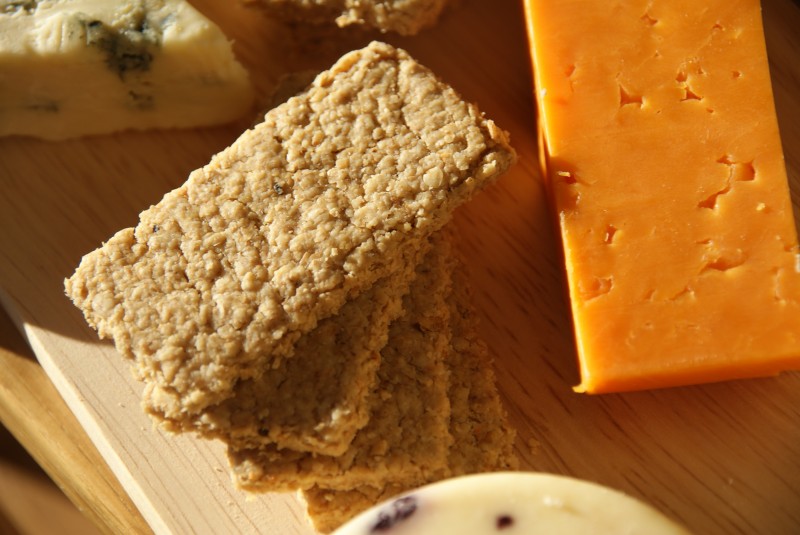 A lovely little addition to the Christmas Cheeseboard for Day 11 of TPW 12 Days of Christmas
Ingredients:
120g oatbran (cereal aisle in the supermarket)
160g porridge oats
salt and black pepper
85g flavoursome Cheshire cheese
50ml olive oil
100ml hot water
Preheat the oven to 160c (fan)/180c/Gas Mark 4 and line two trays with baking paper.
Put the oatbran and porridge oats into a large bowl.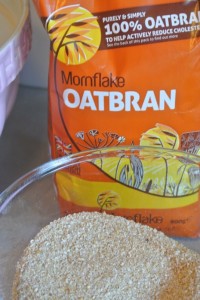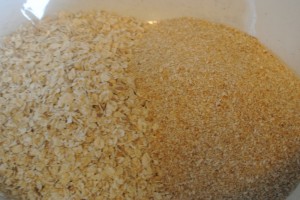 Season well with salt and pepper and crumble in the cheese.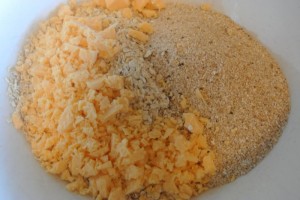 Give it all a good mix up and then add the olive oil.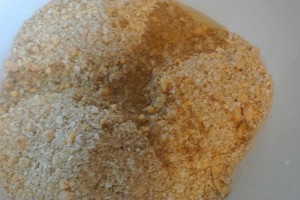 Stir it round before adding the hot water.  Using a wooden spoon or spatula to begin with start to work the mixture into a firm dough.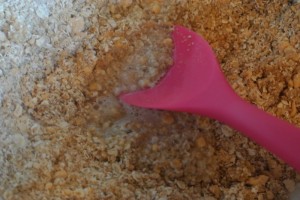 You will need to get your hands in just to finish it off.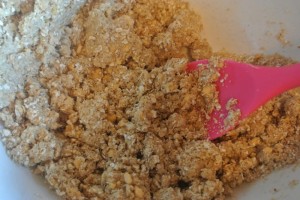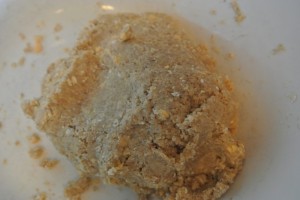 If it's not holding together add some more hot water just a tablespoon at a time.
Now, take 1/3rd of the dough and roll it out to approx. 3mm thick on your surface lightly dusted with flour.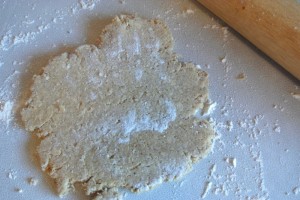 It does have a tendency to crack as you roll, but just using a third of the dough at a time will help with this – also be firm with your rolling pin, a good pressure helps to keep it together.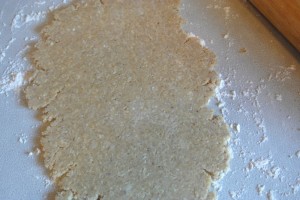 Cut out your biscuits – whatever shape you fancy – and transfer them carefully to the baking tray.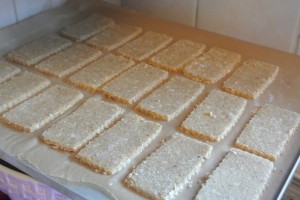 Gather up the excess that's been left behind and pop them back in the bowl.
Roll out the remaining thirds of the dough, ignoring all the excess bits for now.
Once you're all cut out, turn your attention back to the bits in the bowl.  These will be dry and crumbly, they've absorbed some of the flour used in dusting/rolling out.  To get them to come back to a usable dough again add in an extra 2 tablespoons of hot water, knead and roll out again, magic!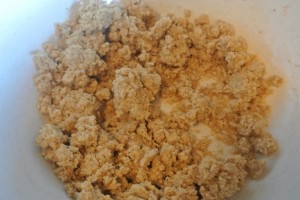 Now the trays go into the oven for 20 minutes.  Take them out and carefully turn all the oatcakes over.  They need to go back into the oven for a further 10 minutes to dry them out.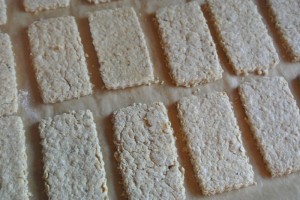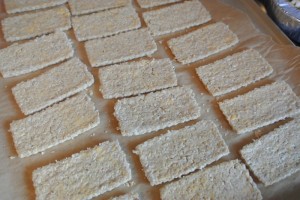 And that's the Cheese Oatcake Crackers done!  In an airtight container these will last for 2 weeks – plenty of time to see you through Christmas x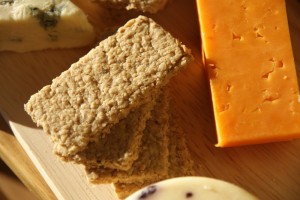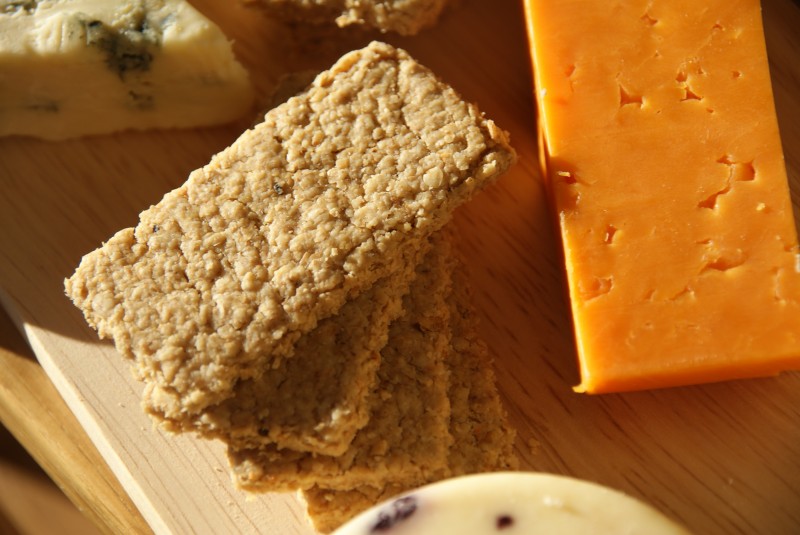 Cheese Oatcakes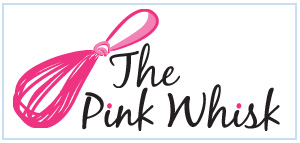 Ruth Clemens, Baker Extraordinaire