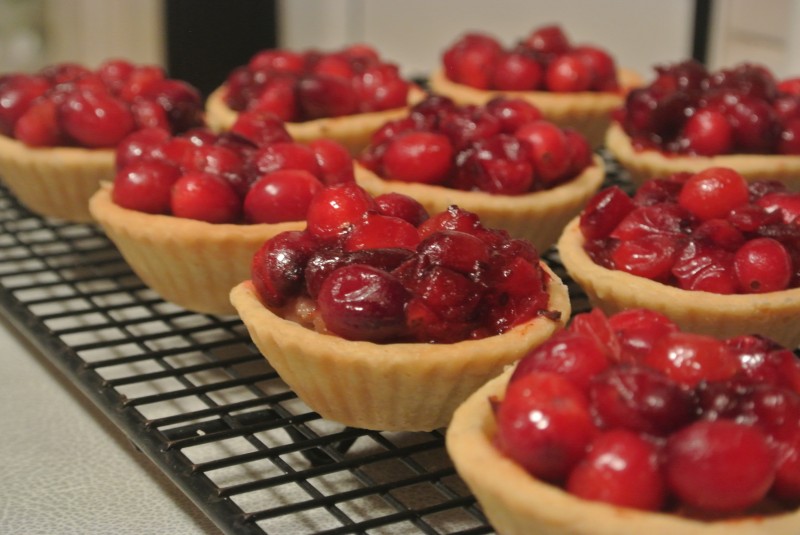 A little something savoury for Day 6 of our 12 Days – I'm thinking buffet table or simply scoffing them straight off the cooling rack! x
Makes 12.
Ingredients:
1 x qty Savoury Shortcrust Pastry recipe here
225g good quality sausagemeat
100g bacon
salt and pepper
200g fresh cranberries
4 tbsps cranberry jelly
Preheat the oven to 180c (fan)/200c/Gas Mark 5.
Grease the recesses of a 12 hole tartlet tin – I love the fluted tins, they make pastry cases look so pretty!
Roll out your shortcrust pastry on your worksurface, lightly floured.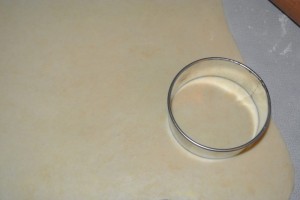 Cut out 12 circles and for now just lay them over the top of the holes in the tray, letting them sit there whilst you work.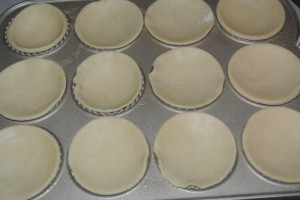 This gives them a chance to soften a little and they start to sag into the recesses of their own accord – if you jam them in straight off the pastry will often crack and pull out of the round shape you're after.
Once they're all cut out gently ease them down, pressing with your fingertips to line the recess.  If they're not playing ball and still not going in nicely put the tray into the oven for 30 seconds, out and then try again!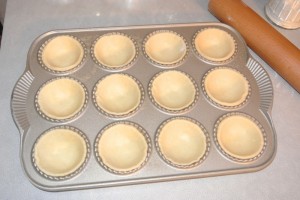 Pastry cases done, now on with the filling.
Dice the bacon and add it to a bowl along with the sausagemeat and a good dose of salt and pepper.  Give it a good mix up.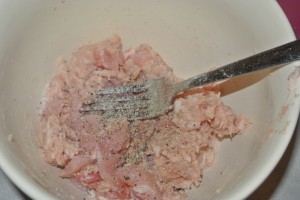 Now divide the filling between the 12 pastry cases.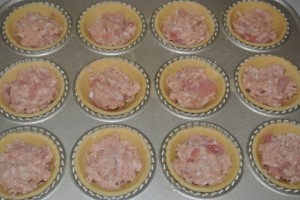 Cut some little circles of baking paper and place on top of the filling of each one.  These little circles will stop the filling from drying out as they bake.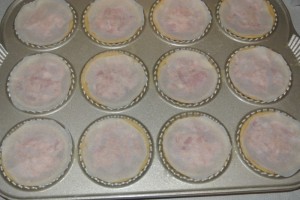 Now into the oven for 18 minutes.
Allow them to cool in the trays for five minutes before removing the paper circles and transferring to a wire rack.  Careful as you transfer them though there may be hot liquid fat around the filling which you can easily burn your fingers on!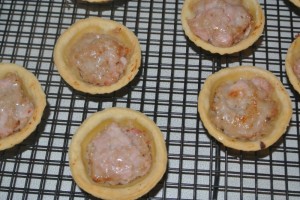 Into a pan put the cranberries and cranberry jelly, heat gently, stirring often until the cranberries soften (about 5 mins)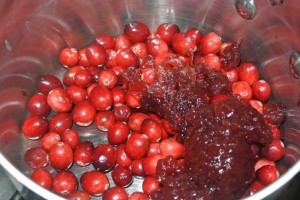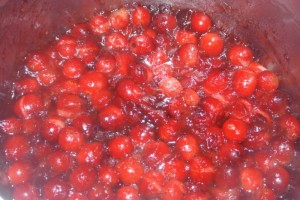 Spoon the cranberry mixture over the tops of the tarts.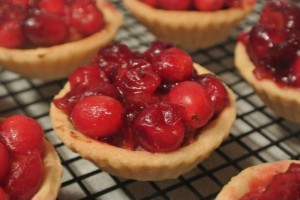 And ta dah!  They're done!
Make them ahead of time and freeze until you need them x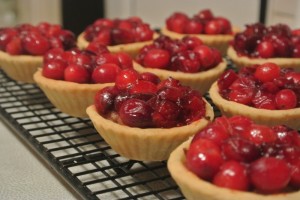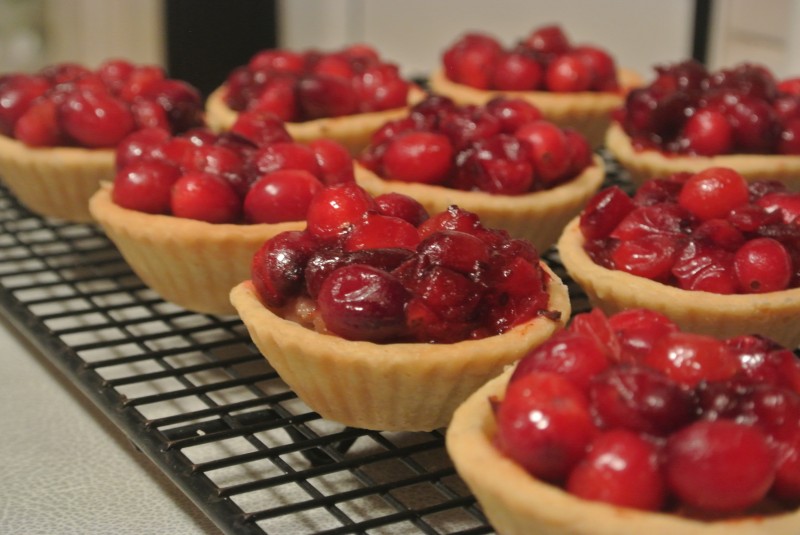 Sausage and Bacon Cranberry Tarts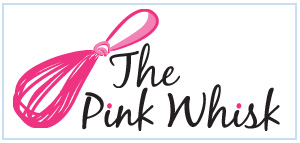 Ruth Clemens, Baker Extraordinaire