Blueberry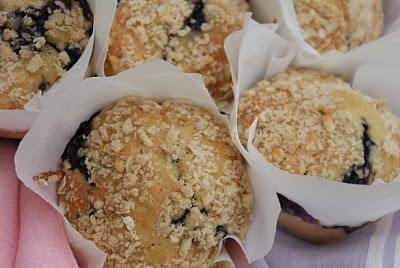 This time of year blueberries are sweeeeeeet and juicy, if you can resist eating them straight from the punnet these muffins will go down a treat
Ingredients:
180g self raising flour
55g soft light brown sugar
150ml milk
1 egg, large
25g melted butter
100g blueberries
Crumble Topping
2 tbsps flour (self raising is fine and you've already got it out of the cupboard)
10g butter, softened
2 tbsps oats
1 tbsp soft light brown sugar
1 tbsp chopped mixed nuts
If you don't like nuts or oats just leave these out.
…
Read more...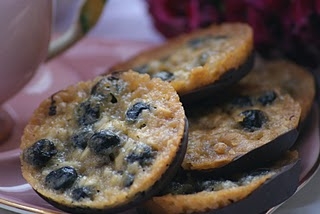 Florentines are notoriously tricky blighters, seemingly simple but accurate measurements are needed (Ruth are you paying attention, no really paying attention?  Okay out come the digital scales).
Florentines also need to go on the tray well spaced apart, another instruction in recipes I fail to 'get' and frequently end up chiselling a sheet of florentines from a baking tray, add to that the messy affair of coating the monkeys in chocolate and we're talking baking disaster tantrums.  
…
Read more...