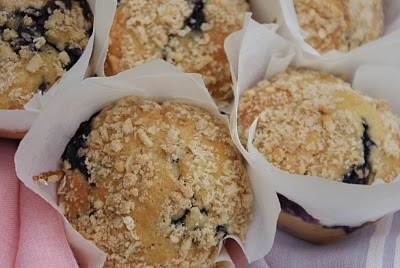 This time of year blueberries are sweeeeeeet and juicy, if you can resist eating them straight from the punnet these muffins will go down a treat
Ingredients:
180g self raising flour
55g soft light brown sugar
150ml milk
1 egg, large
25g melted butter
100g blueberries
Crumble Topping
2 tbsps flour (self raising is fine and you've already got it out of the cupboard)
10g butter, softened
2 tbsps oats
1 tbsp soft light brown sugar
1 tbsp chopped mixed nuts
If you don't like nuts or oats just leave these out.
Makes 6 muffins.

No fancy gadgetry required for this recipe all you need is a large bowl and a wooden spoon, no big muscles and arm power needed either!
Preheat the oven to 160c (fan)/180c/Gas Mark 4.
Weigh the flour and sugar and place in a big bowl.  Stir to combine.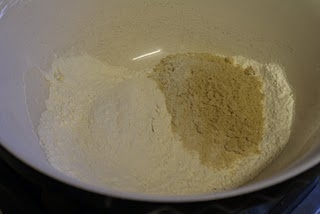 In a jug measure the milk, add the egg and the melted butter.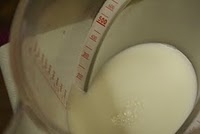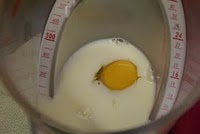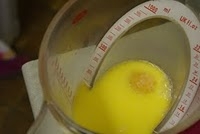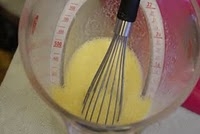 And a little note about my jug, I have a couple of these OXO measuring jugs the angled rim on the inside means you can read the measurements from above and not ducking down and squinting to make them out on the sides! John Lewis – OXO Jug
Mix it up with a whisk or a fork.
Make a well in the centre of the flour/sugar and pour the liquids in.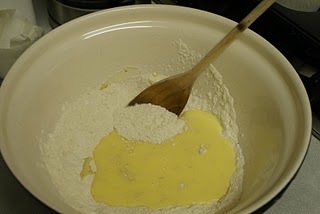 Now mix it up with your wooden spoon – what do you mean you've lost it – too much stand mixer/hand mixer action if you ask me….!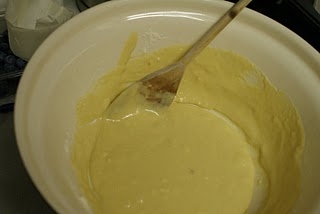 In go the blueberries and stir it up.

Line a six hole muffin tin with muffin or tulip cases – these are larger than cupcake cases and hold a fair bit.  In the shops Waitrose own brand or Dr Oetker muffin cases are the right size.
The recipe makes 6 muffins, the correct amount of batter per muffin is 80ml, (how's about that for super accurate?) using a small springloaded cookie scoop like mine it's two level scoops.
I've looked all over and can only find the one I use here from Cook In StyleCook In Style – Scoop
Failing that divide the mixture between the 6 cases!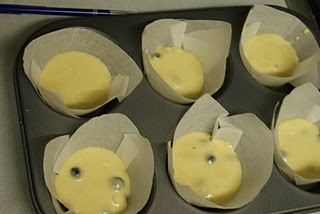 For the crumble topping, rub the softened butter into the flour in a small bowl.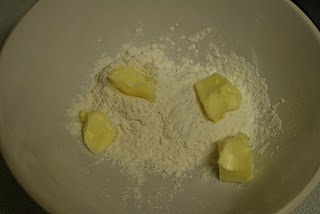 Add to that the oats, sugar and nuts and give it a good stir up.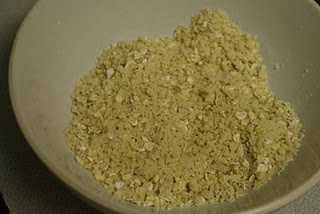 Sprinkle the topping over the top of each muffin.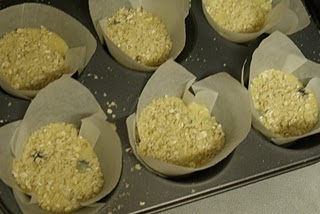 There will be plenty of crumble mix left over, you can bob it in a plastic bag and keep it until you make muffins again – then it's ready to go!
Bake in the oven for 45 minutes.  Allow to cool in the tin for five minutes before transferring to a wire rack to cool completely.
Enjoy!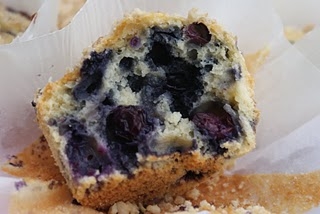 Blueberry Crumble Muffins
White tulip muffin wraps are available from Amazon – have a look at the pink stripe and the red ones too!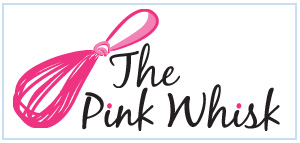 Ruth Clemens, Baker Extraordinaire
Finalist on BBC2 The Great British Bake Off