Muffins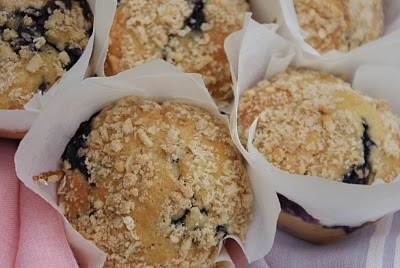 This time of year blueberries are sweeeeeeet and juicy, if you can resist eating them straight from the punnet these muffins will go down a treat
Ingredients:
180g self raising flour
55g soft light brown sugar
150ml milk
1 egg, large
25g melted butter
100g blueberries
Crumble Topping
2 tbsps flour (self raising is fine and you've already got it out of the cupboard)
10g butter, softened
2 tbsps oats
1 tbsp soft light brown sugar
1 tbsp chopped mixed nuts
If you don't like nuts or oats just leave these out.
…
Read more...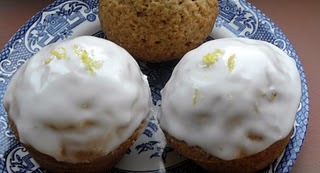 You can always rely on Mums!  Mums mind children when you're flat out, Mums give you a hug when you're adamant you can't possibly do one more thing….and Mums make great Ginger Muffins coated in sticky lemon icing!  They also write it up for all The Pink Whiskers too!
…
Read more...